Pena Palace
Cultural & Historical Tours
Showing 1-
8
from 38 tours
Pena Palace - Cultural & Historical Tours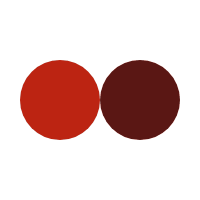 Have you ever been to Pena Palace?
Located in Sintra, the Park and National Palace of Pena are one of the most beautiful and symbolic tourist spots in Portugal. In addition to visiting the Palace, to get there you will also pass through a very relaxing natural park.

The Pena National Palace was not only elected as one of the 7 Wonders of Portugal, but was also classified as a UNESCO World Heritage Site.

Take advantage of this visit to see what a real palace looks like, and to appreciate its romanticist architectural style. Built in the 19th century, it was the first palace of this style in Europe.

On this visit you can see several features of the palace that make it unique. Observe a Manueline cloister that has been preserved there since the 15th century or the famous and stunning Triton Portico.

A visit that combines history with natural and architectural beauty. Be fascinated with the palace, with its details, with statues and fantastic works, and with the natural beauty that surrounds the Pena Palace!
What Is Your Travel Style?
Frequently Asked Questions
Is the Pena Palace far from Lisbon?
The Park and National Palace of Pena are about 35 kilometers from Lisbon, which is the equivalent to a approximately 45 minutes drive by car.
What are the opening hours?
The park is open from 9 am to 7 pm, and the last ticket is sold at 6 pm. The palace is open from 9:30 am to 6:30 pm, the last ticket being sold at 5:30 pm. The last entry for both is at 06:00 pm.
What is the ticket price?
The entrance to the park and the palace costs 14 euros for an adult (18-64 years). The youth ticket (6-17 years old) and the senior ticket (over 65 years old) cost 12.5 euros. There is also a family ticket with a cost of 49 euros and it includes 2 adults and 2 young people. These are the base prices.
How to get to the Pena Palace by public transport from Lisbon?
In Lisbon you only have to take the train to Sintra. You can do it from Oriente Station, Entrecampos and Rossio. Then, when leaving at Sintra station, you can take the bus 434 that will take you directly to the Palace.
Will I have to walk up to the Palace?
Upon arriving at the site you will be at the gates of the Pena National Park. To get to the palace you have to go up a bit. You have two options: you can either do it on foot, and we can tell you that it is a very pleasant route to do, or you can take a bus.