Mostrando 1-
8
de 9 excursiones
Castillo Guimarães: Tours y Experiencias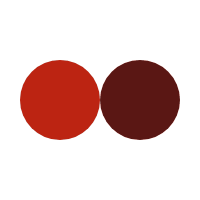 Has estado alguna vez en Castillo Guimarães?
In the tenth century the Countess Mumadona Dias, after having become a widow, orders a monastery to be built in her estate of Vimaranes - now Guimarães. The constant attacks by the Moors and Normans leads to the need to build a fortress for guardianship and defense of the monks and the Christian community that lived around them. Thus appears the primitive Castle of Guimarães.
In the 12th century, with the formation of the Portucalense County, Count D. Henrique and D.Teresa came to Guimarães to have great works at the Castle in order to enlarge and strengthen it. Tradition tells us that it would have been inside the castle that the earls had settled there and probably D. Afonso Henriques was born there. Between the XIII and XV centuries several kings will contribute with works of improvement and restoration of the Castle.
Connected to heroic feats of the period of the foundation of nationality as the Battle of S.Mamede in 1128, reason why it is known as Castle of the Foundation or of S. Mamede, it served throughout its history of stage to several real conflicts. Lost that was its defensive function, the Castle enters a process of abandonment and gradual degradation until the XX century, when it is declared National Monument and restoration works are carried out.
¿Cuál es tu estilo de viaje?
Otras atracciones cercanas
Lo que la Gente Esta Diciendo