Krabi: Tours & Experiences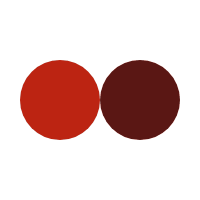 Have you ever been to Krabi?
Krabi Province, which lies along the coast of the Andaman Sea in southern Thailand, is a top tourist destination as a result of its abundant natural attractions including white sandy beaches, crystal clear water, extensive coral reefs, numerous caves and waterfalls, and over 130 islands.
What Is Your Travel Style?
Best Things To Do in Krabi
1 - Escape From It All At Railay Beaches & Caves
2 - See Outstanding Beauty At Thung Teao Forest Natural Park
Krabi is well-known for areas of outstanding natural beauty and one place that should make your must-see list is the Crystal Lagoon in the Thung Teao Forest Natural Park, an unusual lowland forest rich in bio-diversity, complete with a nature trail, an emerald pool, and a blue pool.
3 - Khao Khanab Nam – The Landmarks Of Krabi
Standing at 100 metres tall the stunning Khao Khanab Nam Mountains are one of Krabi's most famous landmarks. These majestic natural wonders act as the gateway to Krabi city with the river running between the two limestone cliffs forming a widely photographed beauty spot.
More to Explore in Thailand