Showing 1-
8
from 23 tours
Plovdiv: Tours & Experiences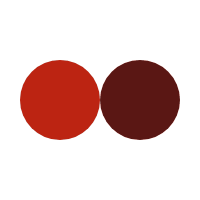 Have you ever been to Plovdiv?
Plovdiv is one of the oldest cities in Europe – the beginning of its history dates back to 4,000 years BC. In the beginning the ancient settlement was situated on the natural elevation between Nebet, Taksim and Dzhambaz hills (the Three Hills). In ancient times Thracians inhabited the Three Hills and built a fortified settlement – the largest city in Thrace. In the 4th century BC Plovdiv was conquered by Phillip of Macedonia. He gave the city one of its many names – Phillipopolis, and had it surrounded by thick fortified walls. Later the Thracians regained their power over the city, but after a series of battles in the 1st century AD it became a part the Roman Empire.

During the period of the Roman Empire, Plovdiv (at those times – Trimontium) was an important regional center. The city flourished with a large-scale construction of buildings, facilities and roads. Numerous well-preserved artifacts had remained from those times, such as cobble stoned streets, fortress walls, buildings, water supply and sewerage systems.
What Is Your Travel Style?
Top Attractions in Plovdiv