Sesimbra
Going to visit Sesimbra? Discover the best things to do on your trip near Lisbon, Portugal. Top tours, travel tips and verified reviews!
Showing 1-
8
from 34 tours
Sesimbra: Tours & Experiences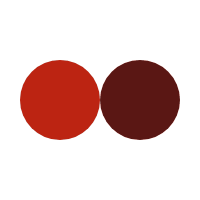 Have you ever been to Sesimbra?
The mountains, sea and bright sunshine create a majestic atmosphere that can be admired from several magical spots: from the castle, the cliffs, Cavalo Fort or from the Quinta de Palames.
These viewpoints look over a small fishing village, which still remains virtually untouched, surrounded by imposing cliffs and bordered by the deep blue ocean. The Moorish castle overlooks the orange-tiled roofs that make up its skyline. This village's heritage dates back to Pre-historic times and has been ruled by Romans, Visigoths and Moors. It offers tourists stunning natural beauty and a rich historical legacy, with great beaches, sea-side restaurants and various water-sports for relaxing days during your holiday in Portugal.
What Is Your Travel Style?
Top Attractions in Sesimbra
Best Things To Do in Sesimbra
1 - Dolphin Watching On The River Sado
The estuary of Sado is known for the natural habitat of the dolphins (Roazes), especially the resident population, who feed, rest and socialize, over time have enchanted observers and tormented some fishermen. They can be observed along the coast of Arrábida, especially in the colder months. This activity is carried out between Sesimbra and the Sado river, it also provides the observation of several coastal animals such as dolphin-roaz, common dolphin and even dwarf whale. The exits are realized with specialized guide on board that also presents a didactic component on the marine environment and the biodiversity included in it, as well as on the geology and points of local archaeological importance.
2 - Coastal canoeing
Canoeing is a type of sport that intends to bring its practitioners closer to nature. In parallel, it will bring enormous benefits to the cardiopulmonary system, since it is a modality that requires some physical effort in its practice, implying the maintenance of healthy habits of life in various fields. We suggest a diverse range of places to practice: Ponds, rivers and seas, with passage through caves and deserted beaches, full of transparent waters inviting dives.
3 - Visit to Cape Espichel
More to Explore in Lisbon Region