Portugal
Private & Custom Experiences
Going to visit Portugal? Discover the best things to do on your trip in Lisbon, Porto, Algarve and more. Top tours, travel tips and verified reviews!
Showing 1-
8
from 324 tours
Portugal - Private & Custom Experiences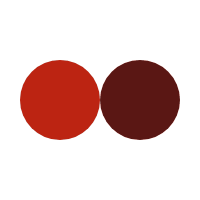 Have you ever been to Portugal?
Portugal is a country on the western edge of the Iberian peninsula, bordering Spain. Though its small land area, it has many landforms and climates, as it stretches from north to south, between the Atlantic coast and the mountains.

With a cultural heritage from the once mighty Portuguese Empire, the country is an acclaimed golf destination, with many breathtaking beaches, and surprisingly, several ski resorts.

Portugal is 900 years old, and even though it has a relatively small area, it played a crucial role in world history. Nowadays, it is the oldest country in Europe with the same borders. During the 15th and 16th centuries Portugal started a major chapter in world history with the New World Discoveries ("Descobrimentos"). It established the Cape Route to India, and colonized areas in Africa (Angola, Mozambique, Cape Verde, São Tomé e Príncipe, Guinea Bissau...), South America (Brazil, parts of Uruguay), Asia (Goa, Macau, Sri Lanka, Malacca...), and Oceania (East Timor...), creating an empire. The Portuguese language continues to be the biggest connection between these countries, and Roman Catholicism continues to be the dominant religion throughout much of the former Portuguese empire.
What Is Your Travel Style?
Top Attractions in Portugal
More to Explore in Portugal
More to Explore in Europe