South America
National Park Tours
Going to visit South America? Discover the best things to do on your trip. Top tours, travel tips and verified reviews!
Showing 1-
8
from 48 tours
South America - National Park Tours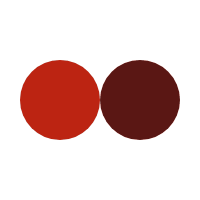 Have you ever been to South America?
The South American continent is among the most diverse on our planet, in nature and in culture. Since most of its territory was a victim of European colonialism, the present population is made up of peoples of diverse origins, making South America a continent of tomorrow. It is home to the largest living forest today, the Amazon rainforest, and has coastal areas of endless tropical beaches, and Brazilian summer stands out with party and warmth. To the south the climate begins to cool and during the winter, December to February, the Argentine regions receive many tourists in search of the snow. In Peru, the ruins of Machu Picchu tell the story of the extinct Inca empire, decimated by the Spanish. Huge caves, active volcanoes, driest deserts in the world. You will find climates and biomes for all tastes, in lands of welcoming and hardworking people, that grows next to its megalopolises. All of Latin America will welcome you with open arms.








What Is Your Travel Style?
Top Attractions in South America
More to Explore in South America
More to Explore in the World