Algarve Family Holidays: The Best Activities For Your Trip
Family holidays in Portugal? Check out the best things to do with your family during your trip to the Algarve! Fun for everyone.
The Algarve is one of the destinations that is increasingly highlighted as an ideal destination for summer. Travelers of all ages visit the south of Portugal more and more often precisely because it offers different types of itineraries according to what they plan to do to enjoy.
Because it is a quiet and safe region, many families decide to go to the famous Algarve beaches to enjoy their vacations and with this in mind we decided to elaborate this small selection of some of the best activities to practice with children and all family members. So let's go there!
Boat trips along the Algarve coast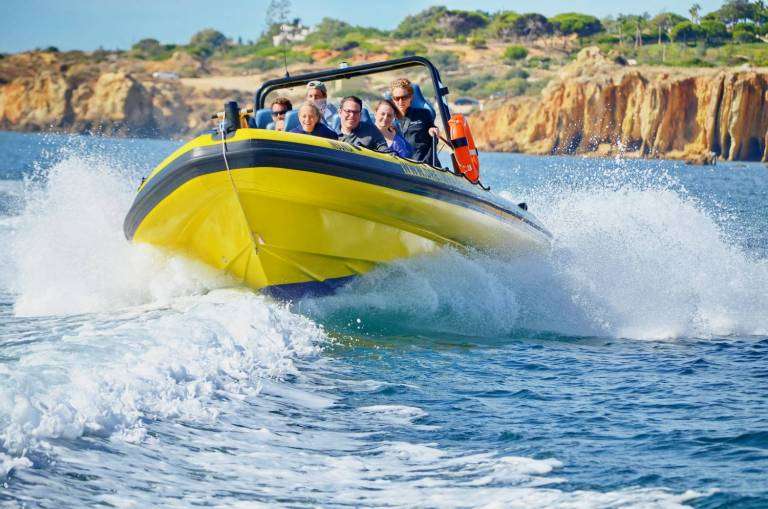 The boat trips are great, fun and of course totally safe. Not to mention that through these activities you can get to know the Algarve through other eyes and explore a huge amount of places that can't be accessed any other way.
The famous boat tours are usually sold out very quickly so make sure you book in advance. You can find more than 200 boat tours in the Algarve to choose from right here.
Visit a Water Park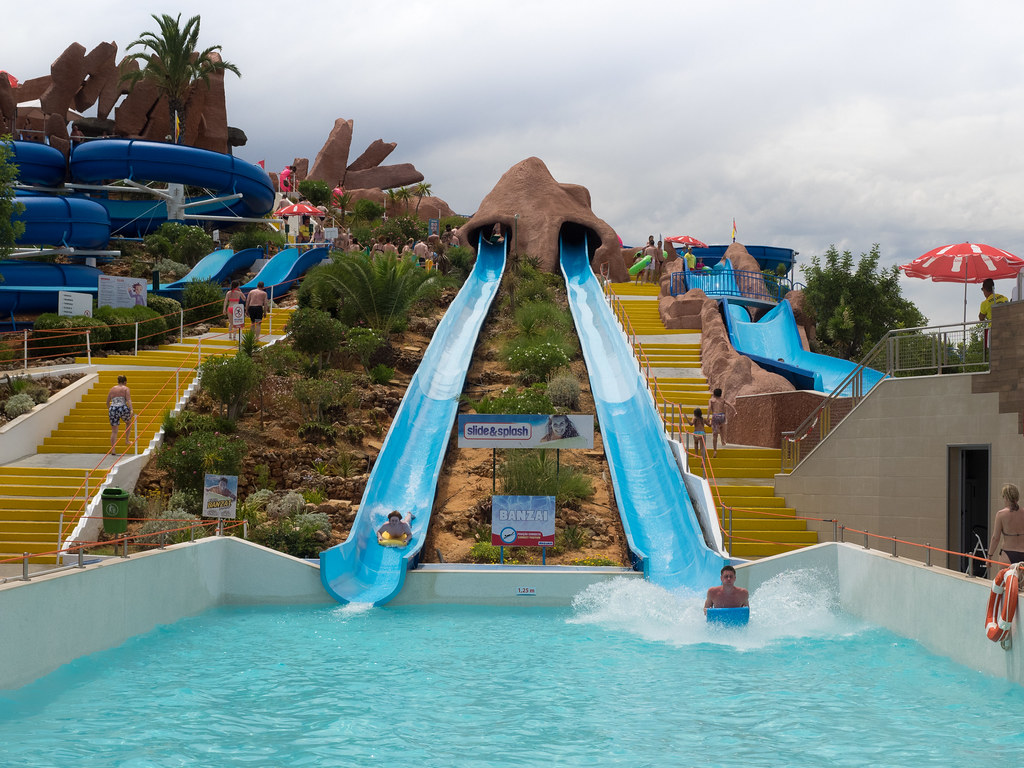 A classic family activity option in the Algarve is to spend the day in one of the region's many water parks. The establishments are famous all over the country and fill up every day during the high season. The parks usually have family friendly prices and guarantee a lot of fun!
The most popular water parks are Slide & Splash, Aqualand, Zoomarine and Aquashow.
Dolphin watching in the sea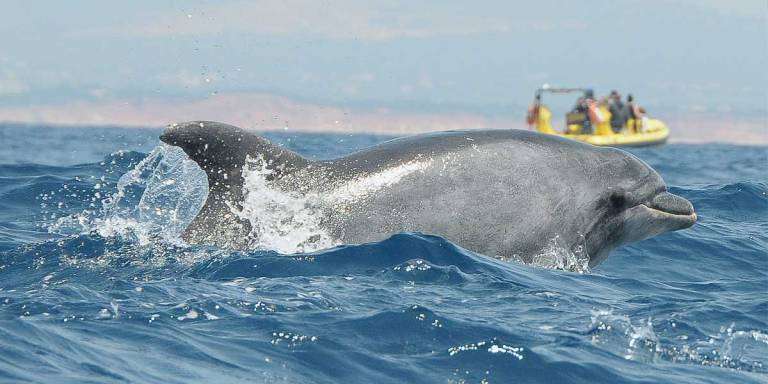 Dolphins are famous for being extremely docile and friendly animals. Through planned routes it is possible to observe these beautiful marine friends in their natural habitat swimming freely without any human interference that offers them any kind of risk.
Watching dolphins is undoubtedly a pleasant experience for parents and especially for children.
Because they are one of the main attractions of the summer the search for this type of activity can have a high demand and limitations of vacancies and schedules for those who leave for the last hour, with this in mind make your reservation in advance to ensure that you will not be left out. You can choose from excellent dolphin watching boat tours by clicking on this link.
Visit to the Benagil cave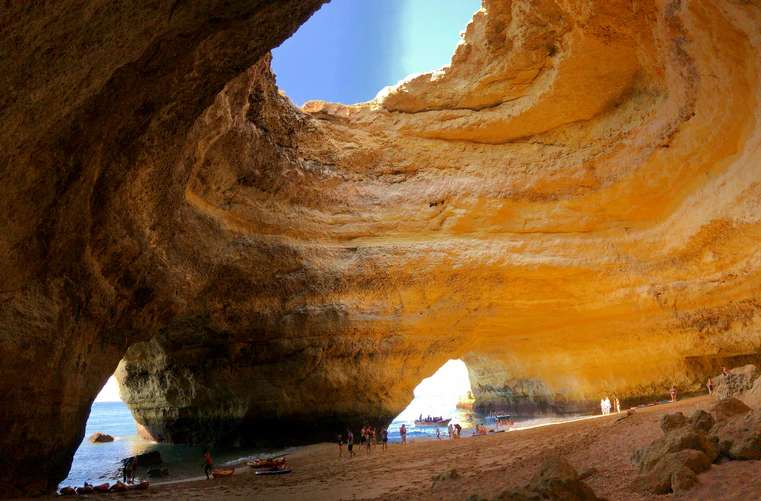 The Benagil cave is definitely one of the biggest attractions in the whole Algarve region. Besides serving as a beautiful landscape and being photographed by many, a guided tour of its interior is definitely a great opportunity to show your children the beauties of nature.
Several companies offer tours to the cave, which can only be accessed by boat or specific means for people with more kayak or stand up paddle experience, so to ensure your adventure with a reliable and high quality company, know the opportunities right here.
Excursions to the countryside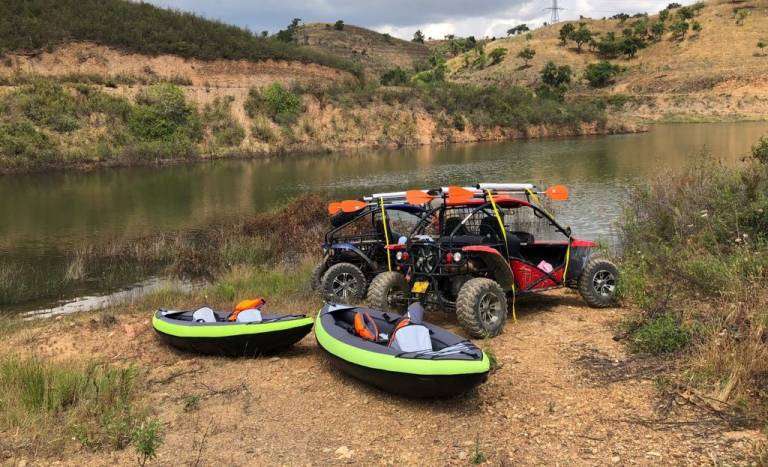 For families who are more into the adrenaline rush and explore nature, there are several jeep and buggy rides that allow you to explore the southern region of the country beyond the beaches. Here you will get to know the vegetation, rivers, waterfalls and much more!
The excursions are always guided by experienced and prepared drivers. To check just access the link.
Get to know the Ria Formosa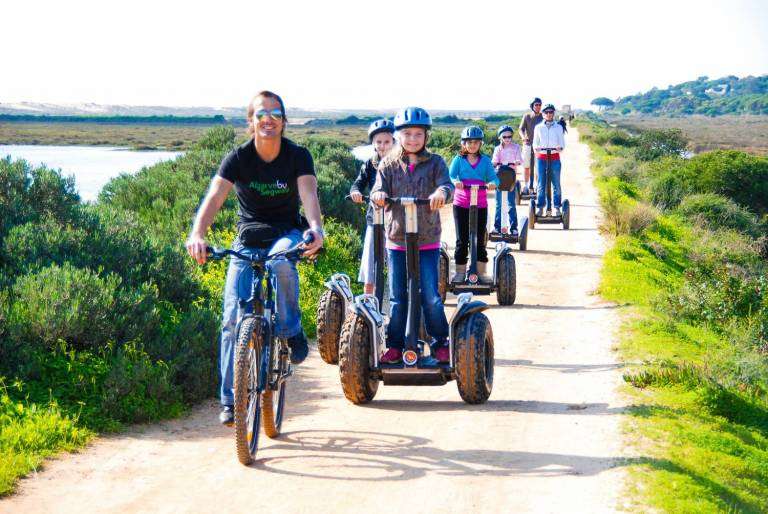 One of Portugal's most important natural parks, the Ria Formosa offers a wide range of outdoor walks for nature lovers. If you are more interested in this place you can read our article.
Whether by bike or on foot, a walk along the Ria Formosa is undoubtedly a pleasant activity for all ages. Discover the best opportunities.
Go Karting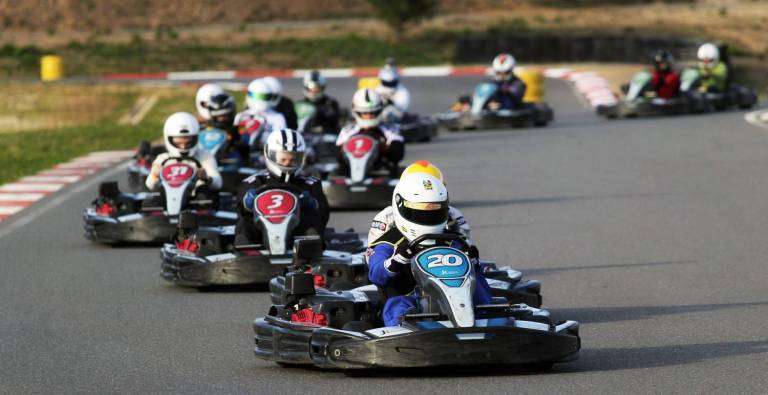 For those who think that the Algarve is all about beaches, we have a message, fortunately they are mistaken. Many like the calm and tranquility of the region, but there are still people who need their daily dose of adrenaline to keep in a good mood. Kart racing is one of the best opportunities to make the most of everything the Algarve has to offer for the whole family, regardless of age.
Do you think you can excel in racing? Then make sure you give yourself a chance to show your driving skills right here.
Kayak, Surf and Stand Up Paddle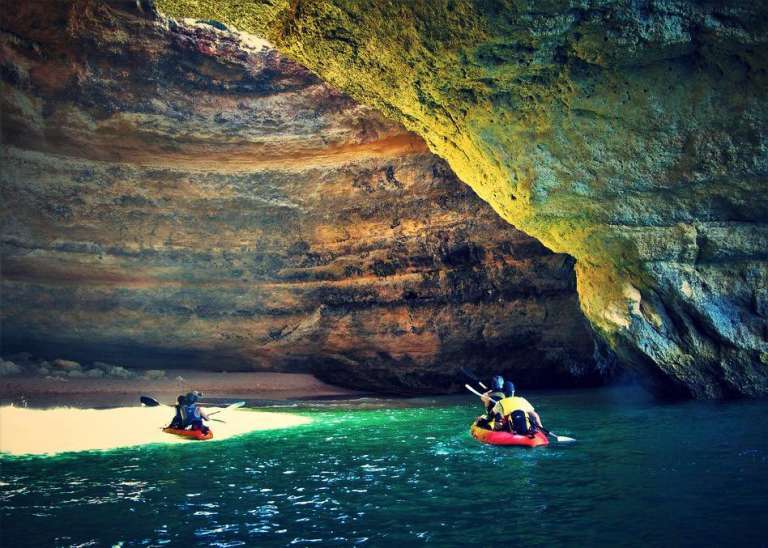 There are many ways to explore the beaches of the Algarve, for those who seek to do so more freely without depending on a route, they can rent boards and kayaks to venture along the coast.
Renting one of these means of water transportation can be a bit tricky in high season due to the immense demand, don't take the risk of missing a unique chance. Make your reservation in advance through our website to stay calm. Click here and discover the best tours.
So, how's your list for the Algarve summer? Get ready and enjoy!
The Algarve offers a wide range of leisure options for all audiences, the quiet and safe region is undoubtedly the ideal destination for families looking to spend good times alongside those they love on holiday.
Giving the items on this itinerary a chance is to make sure you have unique and enjoyable experiences and that is the purpose of Experitour, to help you live your trip the best way.
Post written by Gustavo Costa.
Hello, I'm Gustavo Costa. I'm from Rio de Janeiro and I've been living in the Algarve for 2 years, where I study communication. Passionate about music, traveling and going out with my friends. Always willing to go through new experiences!