Ponta da Piedade
Sailing & Boat Tours
Going to visit Ponta da Piedade? Discover the best things to do on your trip to the Algarve. Top tours, travel tips and verified reviews!
Showing 1-
8
from 30 tours
Ponta da Piedade - Sailing & Boat Tours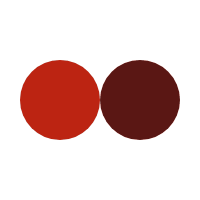 Have you ever been to Ponta da Piedade?
This is definitely a place to visit! Ponta da Piedade is one of the main tourist spots in Lagos and in the whole Algarve.

This wonderful corner located in Lagos is a set of incredible rock formations that result in a heavenly space to explore and, perhaps, to dive!

You can choose to come here by land, since you will have, from the Ponta da Piedade Lighthouse, carved staircases that will guide you easily and quickly to the place.

Another way to access this small corner is by sea. Lagos promotes several tours by the sea through the caves of Ponta da Piedade so that you can enjoy in a unique way a day like no other.

We also advise you to take a deep breath when you arrive, as we do not know if you are prepared for such a privileged view over a crystal clear water where the sun falls and its reflection illuminates the rocks. It is truly stunning
What Is Your Travel Style?
Frequently Asked Questions
Is it possible to access Ponta da Piedade on foot?
Yes. You can go to Ponta da Piedade on foot from the Ponta da Piedade Lighthouse, you will have a staircase leading you to the place.
How to go by sea to Ponta da Piedade?
You can book one of the several sightseeing tours promoted by the city of Lagos to visit the place. We recommend a guided tour by boat, Stand Up Paddle or Kayak.
Can you go to Ponta da Piedade by swimming?
Yes, but it is nevertheless not advisable. Ponta da Piedade represents a wide sea coast, and accessing the place by swimming from a nearby beach is not advisable due to the tides. In addition, tiredness and not wearing a life jacket can determine the safety of this hasty adventure.
Is Ponta da Piedade far from the center of Lagos?
Ponta da Piedade is approximately 4km from the center of Lagos. To go by car it is easy to reach since the ride takes less than 10 minutes. However, walking from the center can become somewhat tiring.
Is the place safe to visit with children?
Yes. By sea, through kayak or boat tours, it is completely safe. We advise you only to have some attention if you access the place on foot, because although it does not constitute any kind of danger, it is an area whose attention should be duplicated due to the sea and the existence of some rocks.