Ria Formosa
Sailing & Boat Tours
Going to visit Ria Formosa? Discover the best things to do on your trip to the Algarve. Top tours, travel tips and verified reviews!
Showing 1-
8
from 38 tours
Ria Formosa - Sailing & Boat Tours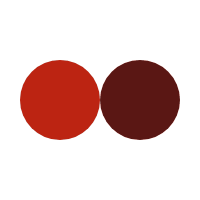 Have you ever been to Ria Formosa?
The Ria Formosa lagoon, located in the Algarve, in southern Portugal, is a system of barrier islands that communicates with the sea through six inlets. Five of these inlets are natural and have mobility characteristics.
You can visit during the whole year, since the waters are naturally protected by the islands sand and flora.
Exploring Ria Formosa by kayak or small boat is a must and you will love to discover what each island has to offer.
If you like to observe the birds and maritime life, Ria Formosa is also one of the best places in the world due to the diversity of resident species.
If the reason for the visit is botanical, the area is of great interest, especially for the vegetation of the dune and marsh areas; if it is from the point of view of fauna, the interest is not less, since it is a place of passage of migratory birds between North Africa and Europe and wintering place of birds from the North and Center of the European continent. The cayman or hen-sultana is the emblem of the park and one of the rarest species in Europe, living only in Spain and Portugal, here in the Formosa rim and at the mouth of the Quarteira river. Flamingos, round-winged eagles, galinholas and ranchers are other birds that can be observed here. But you can also "chase" chameleons, privileged inhabitants of the park, almost extinct in Europe!
What Is Your Travel Style?