Showing 1-
8
from 13 tours
Normandy: Tours & Experiences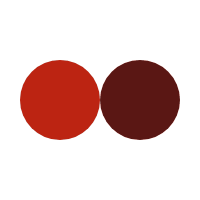 Have you ever been to Normandy?
Normandy is a region of northern France. Its varied coastline includes white-chalk cliffs and WWII beachheads, including Omaha Beach, site of the famous D-Day landing. Just off the coast, the rocky island of Mont-Saint-Michel is topped by a soaring Gothic abbey. The city of Rouen, dominated by Cathédrale Notre-Dame de Rouen, is where military leader and Catholic saint Joan of Arc was executed in 1431. La Normandie est une région du nord de la France. Son littoral varié comprend des falaises de craie blanche et des têtes de pont de la Seconde Guerre mondiale, y compris Omaha Beach, site du célèbre débarquement du jour J. Juste au large de la côte, l'île rocheuse du Mont-Saint-Michel est surmontée d'une abbaye gothique en plein essor. La ville de Rouen, dominée par la Cathédrale Notre-Dame de Rouen, est l'endroit où le chef militaire et catholique saint Jeanne d'Arc a été exécuté en 1431.
What Is Your Travel Style?
More to Explore in France