Armação de Pêra
Going to visit Armação De Pêra? Discover the best things to do on your trip to Algarve. Top tours, travel tips and verified reviews!
Showing 1-
8
from 32 tours
Armação de Pêra: Tours & Experiences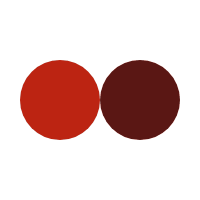 Have you ever been to Armação de Pêra?
Originally a small fishing village that earned its name from the fishing tackle (armação) that was used to catch tuna fish, Armação de Pêra is now a popular cosmopolitan resort that draws increasing numbers of holidaymakers to its beautiful beaches.
What Is Your Travel Style?
Top Attractions in Armação de Pêra
Best Things To Do in Armação de Pêra
1 - Praia da Marinha (Marinha Beach)
Backed by a tall cliff sculptured by the effects of erosion, the beauty of Marinha Beach has been ranked as among the top 100 worldwide and given its well-preserved natural environment the Beach has retained practically its original state. Before descending down the long staircase to the beach, take a moment to appreciate the beauty of the surrounding landscape from the vantagepoint on top of the cliff. The descent is more than compensated for by the peacefulness of this beach with its calm sea.
2 - Salgados Lagoon - Nature Reserve
This is one of the wetlands of greatest ornithological interest in the Algarve. Its importance for various bird species is of national and international renown. The area regularly receives a high diversity of aquatic birds, where over 40 to 50 species may be observed in a single day. This is one of the most important zones of the country for the Western Swamphen, it is the only location of reproduction of the Ferruginous Duck, the nesting place of over 20 species, such as the Wading Bird, the Avocet, the Little Tern, the Snowy Egret, the Common Pochard, the Northern Shoveller, and one of the few regular nesting areas in Portugal of fives species of anatidae. This is the wintering site of over 1200 aquatic birds, such as the Spoonbill, the Flamingo; this is the hunting grounds of the Peregrine Falcon in the winter and the Booted Eagle in migrations. Relatively rare species in Portugal regularly gather here, such as the Squacco Heron, the Bare-faced Ibis, the Audouin's Gull, Gull-billed Tern, among others.
3 - Fisherman's Beach
The beach of Armação de Pêra is a beach located in Armação de Pêra, municipality of Silves, in the Algarve, Portugal. It is an extensive beach with calm waters and good quality, whose marginal avenue has terraces and restaurants for all tastes. The eastern part of the fishermen's beach was used by the fishermen of Pêra to store their equipment. Some of them can still be found here. Every day it is possible to watch the arrival of the fishermen with the fish obtained during the night fishing. It's a great opportunity to get some great photos.
4 - Fort and Chapel of Senhora da Rocha
This ancient fort is placed in a rocky spot over the sea. In the inside, it has a hermitage, but its exact construction date remains uncertain. Local legend has it that this place is related to an apparition of the Virgin. A fact is that King D. João III ordered the construction of this fort to defend the beach against Moorish attacks. (National Trust Building)
More to Explore in Algarve