Las Palmas de Gran Canaria
Showing 1-
8
from 14 tours
Las Palmas de Gran Canaria: Tours & Experiences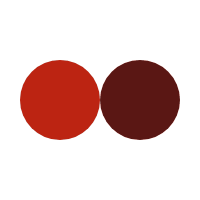 Have you ever been to Las Palmas de Gran Canaria?
Located in the northwestern part of the island of Gran Canaria, the Spanish municipality Las Palmas de Gran Canaria is one of the capital cities of the autonomous community of the Canaries. Founded in 1478, Las Palmas still carries in its streets souvenirs of the Spanish colonial period, as well as the fortifications built over time against invasions of pirates and corsairs. Nowadays, Las Palmas has about 600 thousand inhabitants in its metropolitan area, and is part of the route of many sea cruises. This is where you should stay if you want to get to know Gran Canaria Island and all its attractions. The island of Gran Canaria has pleasant temperatures in any season, averaging 22 Cº in all months of the year! It is perfect for getting to know the white sand beaches, or even the various parks that the city offers. In addition, Las Palmas de Gran Canaria has museums and theaters with good shows all year round. Nothing is missing in Gran Canaria.
What Is Your Travel Style?