Lagos
Going to visit Lagos, Algarve? Discover the best things to do on your trip. Top tours, travel tips and verified reviews!
Showing 1-
8
from 71 tours
Lagos: Tours & Experiences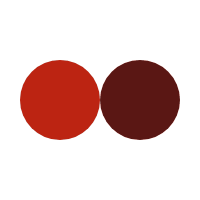 Have you ever been to Lagos?
Lagos is an absolutely stunning city in the Algarve. With many beaches, some bigger, others smaller, but all of them incredibly wonderful, Lagos is the ideal place for a relaxing holiday.

With incredible rock formations on the beaches, but without that limiting our freedom in the water, Lagos is a true Paradise on earth. You can swim freely, but wherever you look you will see a different set of rocks. What a work of nature!

True to its location, in Lagos it is hot almost all year round. As in the rest of the Algarve, cold is rare, even during the winter months.

Lagos also have, in addition to its fabulous beaches, a fascinating center and a very pleasant marina. Rich in tradition, there you can find some truly traditional shops!

Another strong point of Lagos is its food. It is amazing how all of its restaurants continue to delight us, and how cheap it is to eat in such central locations! Variety and quality is not lacking here.

During your stay in Lagos you can try several water sports that are so frequently promoted, and for those who like animals you can also have a lot of fun as Lagos has a charming Zoo!

It is definitely worth a visit!
What Is Your Travel Style?
Top 10 Places To Visit In Lagos!
1 - Ponta da Piedade
Truly charming, Ponta da Piedade is a must visit if you are passionate about the sea. One of the most beautiful places in the whole Algarve.
2 - Lagos Marina
Lagos marina is very large and beautiful. Take a stroll around the area, explore the center of Lagos and spend the rest of the day at the beach. It is one of those summer days that is hardly forgotten.
3 - Benagil Caves
The famous caves of Benagil, one of the main tourist spots in the Algarve. Do not miss the opportunity to visit them from Lagos, whether by kayak, stand up paddle or simply by boat.
4 - Estudantes Beach
It is one of the most exciting beaches in Lagos. It connects with several other beaches through small tunnels, and culminates in a small beach with a beautiful construction of nature in front of it.
5 - Camilo Beach
This is possibly the local residents choice for the best beach. Once you go there, the reason is perfectly understood. Locals will always be right in the wonders that their city has to offer.
6 - Lagos Center
Next to the Lagos marina, in the center you can visit several traditional local shops. With several cafes and restaurants in the area, the hardest part is really knowing which one to enter.
7 - Kayak
Do not miss the opportunity to visit the Algarve coast and go through all those amazing rock formations in a pleasant kayak tour. Algarve nature has so much to offer!
8 - Lagos Zoo
Lagos does not forget animal lovers. At the Lagos Zoo, you can see more than 150 species that strive to protect them. There is even a beach, where you can see up close some penguins having fun!
9 - Mar d'Estórias
Culture and tradition in one space that brings together a store, restaurant, art gallery and a terrace bar. Here you can buy several traditional products and have a coffee with a view of the sea.
10 - Ponta da Bandeira fortress
Take the opportunity to visit this fort during your stay in Lagos, and enjoy a pleasant view of the sea from a historic place. You can also learn more about the history of this fortress!
Frequently Asked Questions
How to get to Lagos?
To go to Lagos from Faro, you can take a direct bus or train. Both finish the route in the city center. If you go by car, you can take a very peaceful trip along the national road or the highway.
Is the train station close to the center?
Yes. The train station is less than 5 minutes walk from the center and Lagos marina. If you arrive by train, you will then cross a pedestrian drawbridge to enter the downtown area.
Is Lagos an expensive city?
It is not. Given the influx of people in the summer, Lagos is not an expensive city. Even in restaurants, you can eat right in the center of Lagos or next to its marina for very affordable prices.
How to get to the Benagil caves?
Since the only way to access the Benagil caves is by sea, you must go, for example, by boat, Stand Up Paddle or Kayak. But don't worry, there are several tours there.
What kind of tourism is there in Lagos?
The tourism that is practiced in Lagos is mostly focused on the beach. It is a very quiet city throughout the year, day and night, and with some sights of historic interest. Ideal for a family holiday.
More to Explore in Algarve