Portuguese Cuisine: Mouth-Watering Dishes To Try On Your Trip
Portuguese food lover? Discover 10 delicious traditional dishes and tidbits you MUST try while visiting Portugal!
The great Portugal is a country with a small geographic extension, but has an extremely rich and diverse cultural heritage, making possible specific characteristics for each area. The Portuguese pioneerism in the great navigations added to the Atlantic and Mediterranean influences made the Portuguese cuisine so special in relation to other European countries.
The immense variety of wines, fish, soups and desserts reveal that even speaking of a small territory, each region presents its specific characteristics that end up defining the dishes according to the landscape, culture and resources.
The Portuguese gastronomy is without a doubt wonderful, so we decided to make a list of the classic dishes that you can't miss when visiting the Lusitanian lands. Check it out:
1- Bolinho de Bacalhau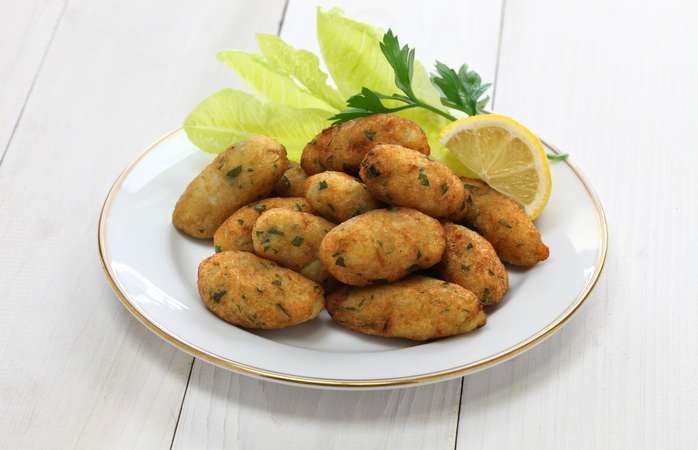 There is a Portuguese saying that there are more recipes for cod than days in the year. Cod is undoubtedly one of the most famous elements of Portuguese cuisine, there are so many possibilities that we could make an endless list only of dishes with cod, but for those who are discovering the flavors of the earth, the cod cake is essential, accompanied by olive oil and a good wine is simply spectacular!
2-  Francesinha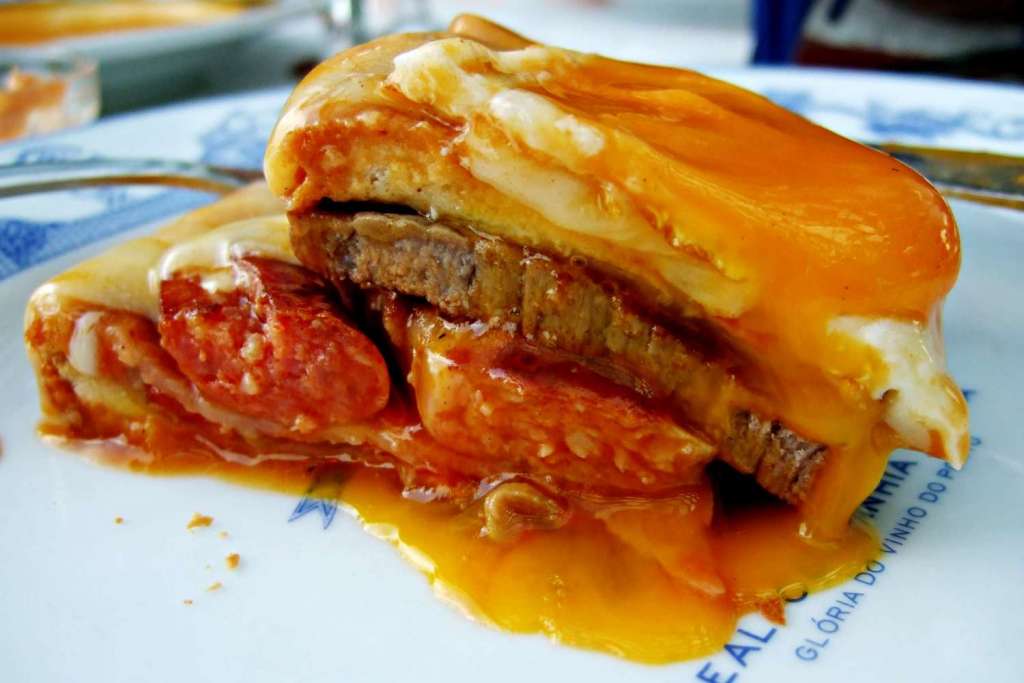 The most famous dish in Porto, the famous region to the north of the country. A huge sandwich with an abundance of cheese and various types of meat, usually accompanied by chips and fried egg. This is definitely a meal for when you are really hungry, it may seem exaggerated but it is the variety that makes this dish seemingly simple something so tasty.
3-Cozido à portuguesa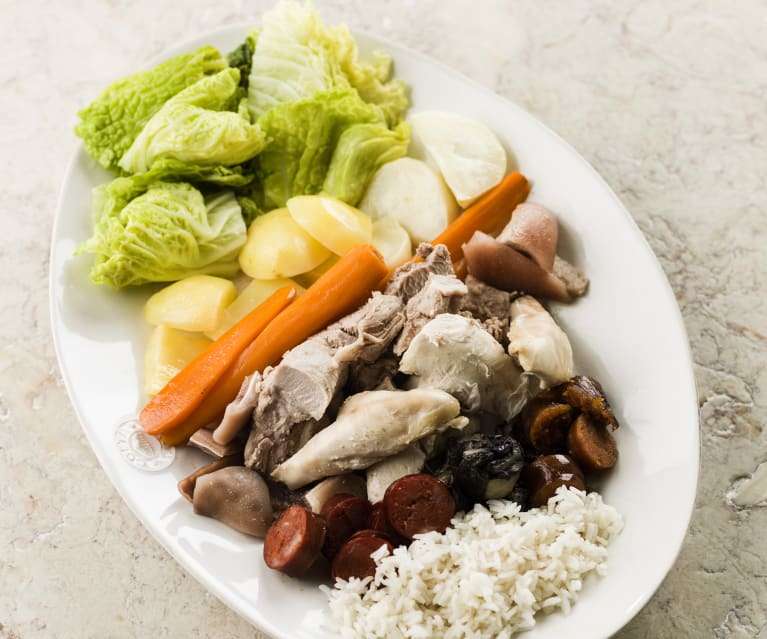 A traditional stew that includes chicken, beef and pork. The meat mixture is always accompanied by some vegetables, potatoes and beans. The water used to cook all these ingredients is then used to make a sensational rice.
It is the typical Sunday lunch dish, like feijoada for Brazil. When there is Portuguese stew for lunch, tradition has to prepare to eat a lot and then rest for hours, accompanied by the family and a good red wine. It's not just a dish, it's a gastronomic experience!
4- Caldo Verde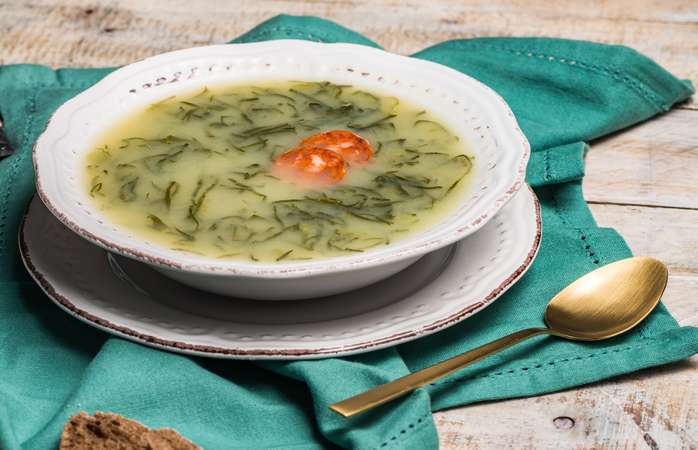 The green broth is a soup made from potatoes, onions, cabbage and slices of chorizo, one of the most traditional dishes in Portugal. For those who like to cook while they are traveling this is certainly a great option because it is extremely simple and tasty. Be sure to try this dish on your trip, this is one of those foods that fill your soul with so good and welcoming food.
5- Sardinha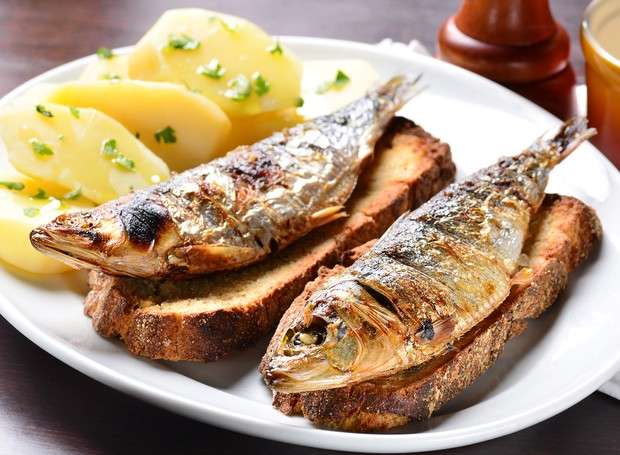 Sardines are one of the most consumed fish in Portugal and can be prepared in several ways. A great option is to eat a grilled sardine accompanied by a light salad or boiled rice and potatoes. What may seem strange to travelers, the Portuguese usually eat sardines with bones and everything.
It is also one of the most famous dishes on the streets of Lisbon during the annual Santos Populares festivities in June. If you plan to visit Lisbon in June, don't miss the Santos Populares festivals and parties and the traditional grilled sardines sold on the streets!
6-Pastel de Belém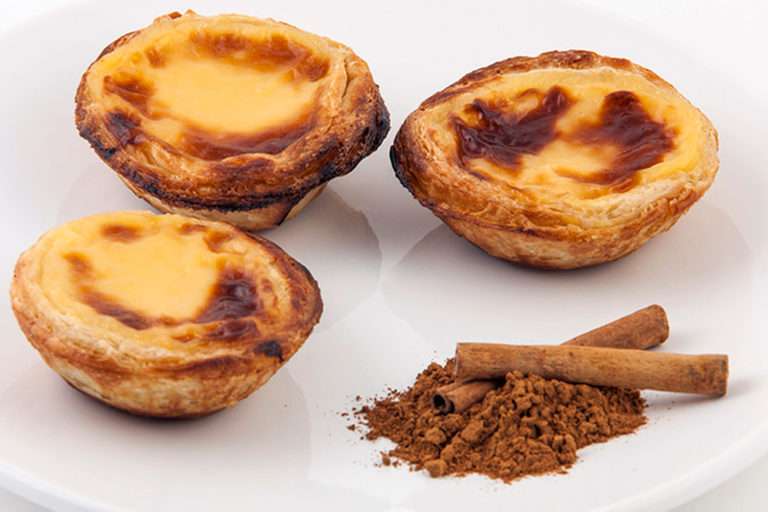 The pastéis de Belém (plural for pastel de Belém) appeared in the region of the same name, in Lisbon. The recipe was born in this place the original cafe which serves it takes tourists to long lines to try it.They can also be found in other regions, but they are called "pastéis de nata", which in theory are the same thing but for the Portuguese the ones from Belém are different from all the others and therefore deserve an exclusive name.
7-Salame de Chocolate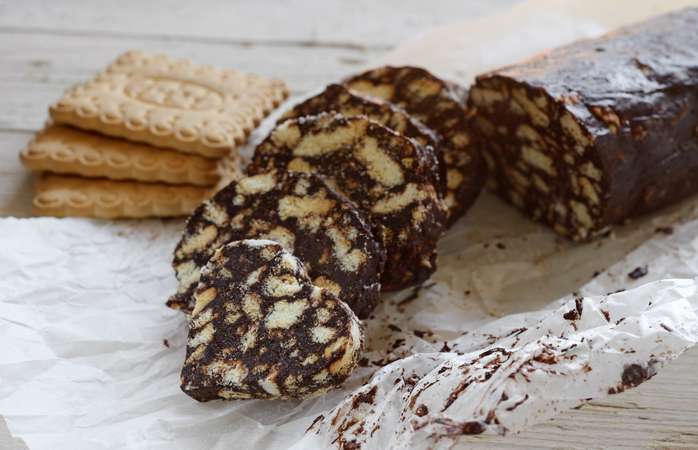 The Salame de chocolate s a simple and also delicious sweet that can easily be found in any coffee shop or supermarket. It consists basically of a mixture of powdered chocolate, butter, eggs and pieces of biscuit that eventually results in a tasty and traditional candy.
8- Ginja de Óbidos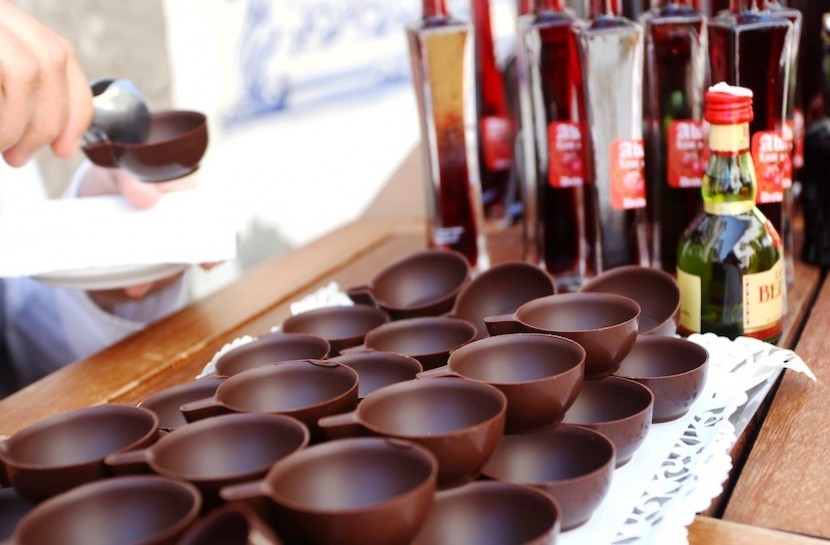 A typical delight of the old castle of Óbidos, the sour cherry is a tasty cherry liqueur from the region, typically served in a small glass of chocolate. Those who go to Óbidos must try a ginjinha! It is worth leaving Lisbon for a day and checking out the medieval villages and attractions of central Portugal. Óbidos is beautiful, an unmissable visit.
9- Travesseiros de Sintra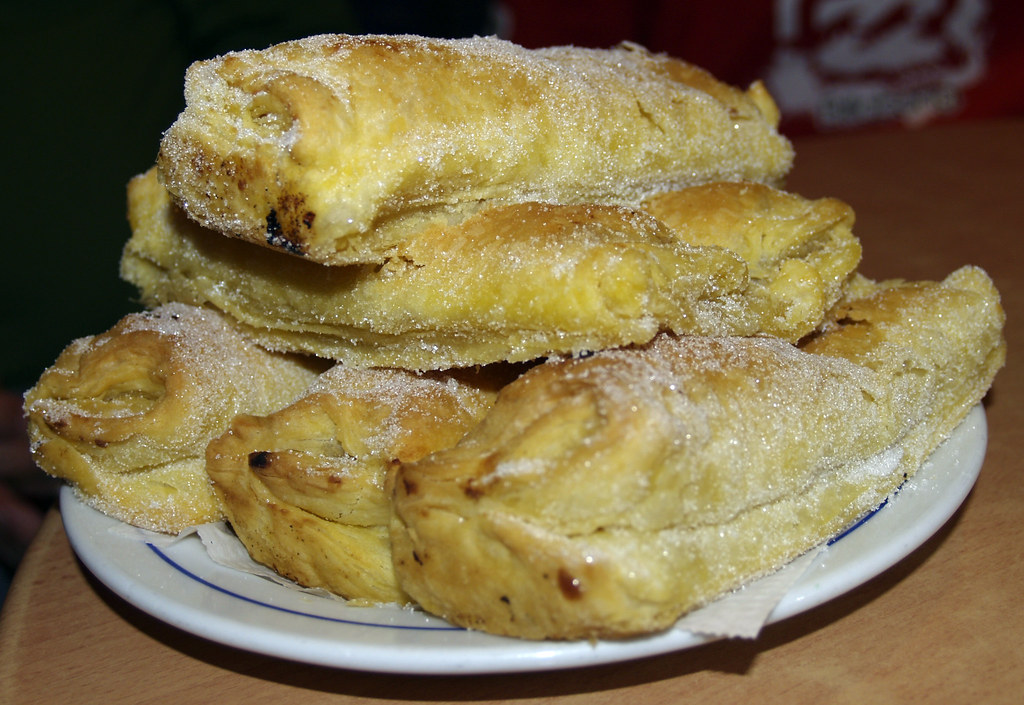 If you are going to visit Sintra during your trip through Portugal, you must try the delicious Travesseiros, portuguese for pillow! The sweet is a traditional delicacy of the region, created by a confectioner that impressed the king of Portugal. The original recipe is still a family secret, and you can try the real Pillows at the Piriquita store, in the historic center of Sintra. Believe me, you will not want to miss these sweets!
10- Bifanas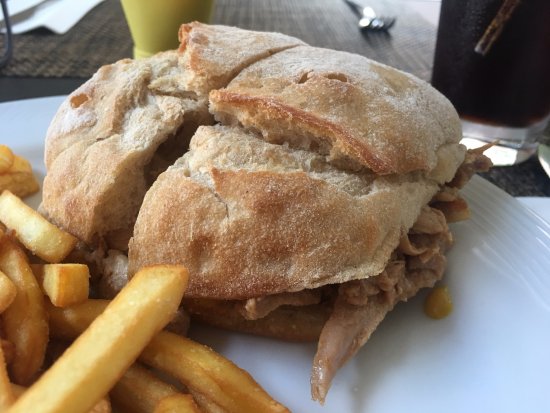 A favorite dish of the Portuguese, bifanas are sandwiches with slices of pork loin, dipped in garlic and mustard sauce, in a bread called carcass. What may seem like a simple sandwich is one of the pride of Portuguese bars. It is worth checking out, especially when accompanied by a beer!
So, what did you think of our recommendations? I bet the article made your mouth water!
When you go to visit this incredible country remember to visit this post to make sure you don't forget anything.
And remember that we also have great suggestions for places and tours on the main page, you can always count on Experitour for a complete trip.
Post written by Gustavo Costa.
Hello, I'm Gustavo Costa. I'm from Rio de Janeiro and I've been living in the Algarve for 2 years, where I study communication. Passionate about music, traveling and going out with my friends. Always willing to go through new experiences!