São Jorge Castle
The Castle of São Jorge is the most visited attraction in Portugal and carries the whole history of Lisbon within its walls. Learn its history and plan your visit to the Castle de São Jorge on your trip to Lisbon. See our tips and tours and be sure to check it out!
Showing 1-
8
from 25 tours
São Jorge Castle: Tours & Experiences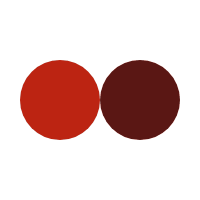 Have you ever been to São Jorge Castle?


The Castle of São Jorge, located on the top of a hill in the city of Lisbon, is a huge building that joins elements of medieval and Muslim architecture. The castle was built around the 11th century by the Arabs who inhabited the region, and functioned as a fortress to the citadel of the elite.

When the Portuguese conquered Lisbon in the 13th century, they baptized him in honor of St. George, the patron of the Portuguese army, and enlarged and adapted the castle to be the royal residence of royalty.

In the following centuries, the Castle of São Jorge undergoes physical and functional changes, and barely survives the earthquake of Lisbon of 1755. The Castle was restored and reformed several times, its rooms and ruins changed of function, in the last centuries had basically military function.

Since the twentieth century, due to the archaeological explorations in place, the Castle of St. George has acquired recognition of its historical value and today is a Portuguese National Monument, and the most visited monument of the year of Portugal.

It has an archaeological site with vestiges of the Arab citadel inside the walls and also of the last palace residence, destroyed in the earthquake. In addition, there is a permanent exhibition inside the Castle. Those who visit it should still enjoy the view of the belvedere, one of the best in the whole city. It is open 7 days a week and is a must see attraction in Lisbon.
What Is Your Travel Style?