(English) Bravery Needed: Bungee Jumping in Albufeira
(English) The experitour team went to Albufeira and (almost) tried this radical sport! Bungee Jumping is not for everyone, next time no one will be a coward! Read our review for the best Bungee Jumping experience of Albufeira, Algarve and star planning your trip to Portugal!
Bungee Jumping is an adventure for brave people.
It is not such a difficult activity. In fact, the degree of difficulty of a jump into the void is practically zero because you simply drop your body and the force of gravity deals with the rest. The real question lies in the practitioner's brain!
It is really necessary to want to go through very strong emotions to shoot from the top of a crane towards the water, trapped by the ankles by a rubber band calibrated for its weight.
I do not really have the courage to do such a thing, but I am amazed at how firm and determined some people are.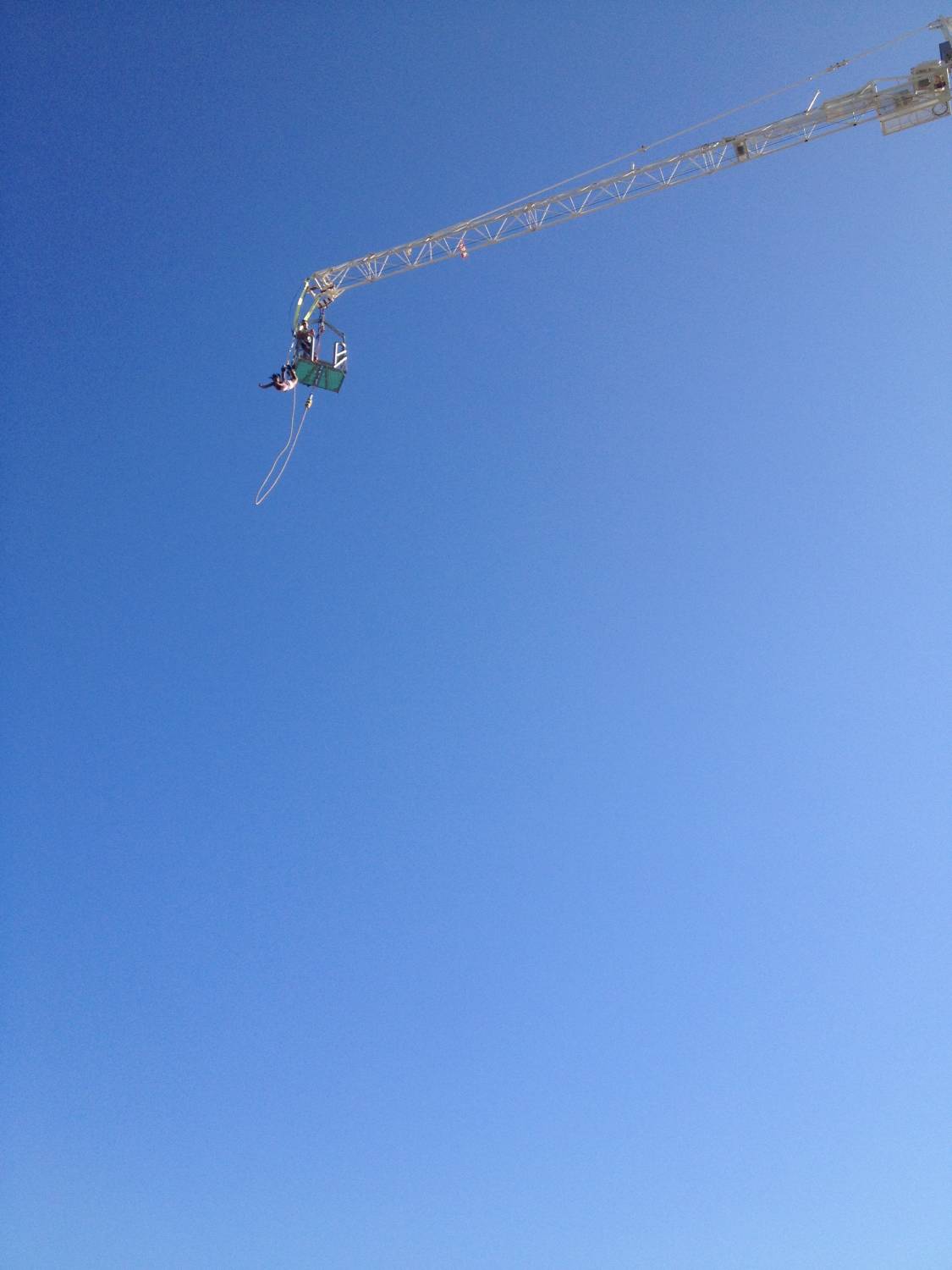 No matter the age nor the athlete's athletic bearing. What really matters is that there is an iron will to overcome in the sense of escape from oneself.
It is interesting to check the facial expressions of the candidates for a jump of 40 meters in height. Some pretend to be nothing to them, others pretend that all is well but in all there is a clear will: that this ends quickly!
After jumping the first time, everything becomes easier given that another factor that is confidence in the system comes into play.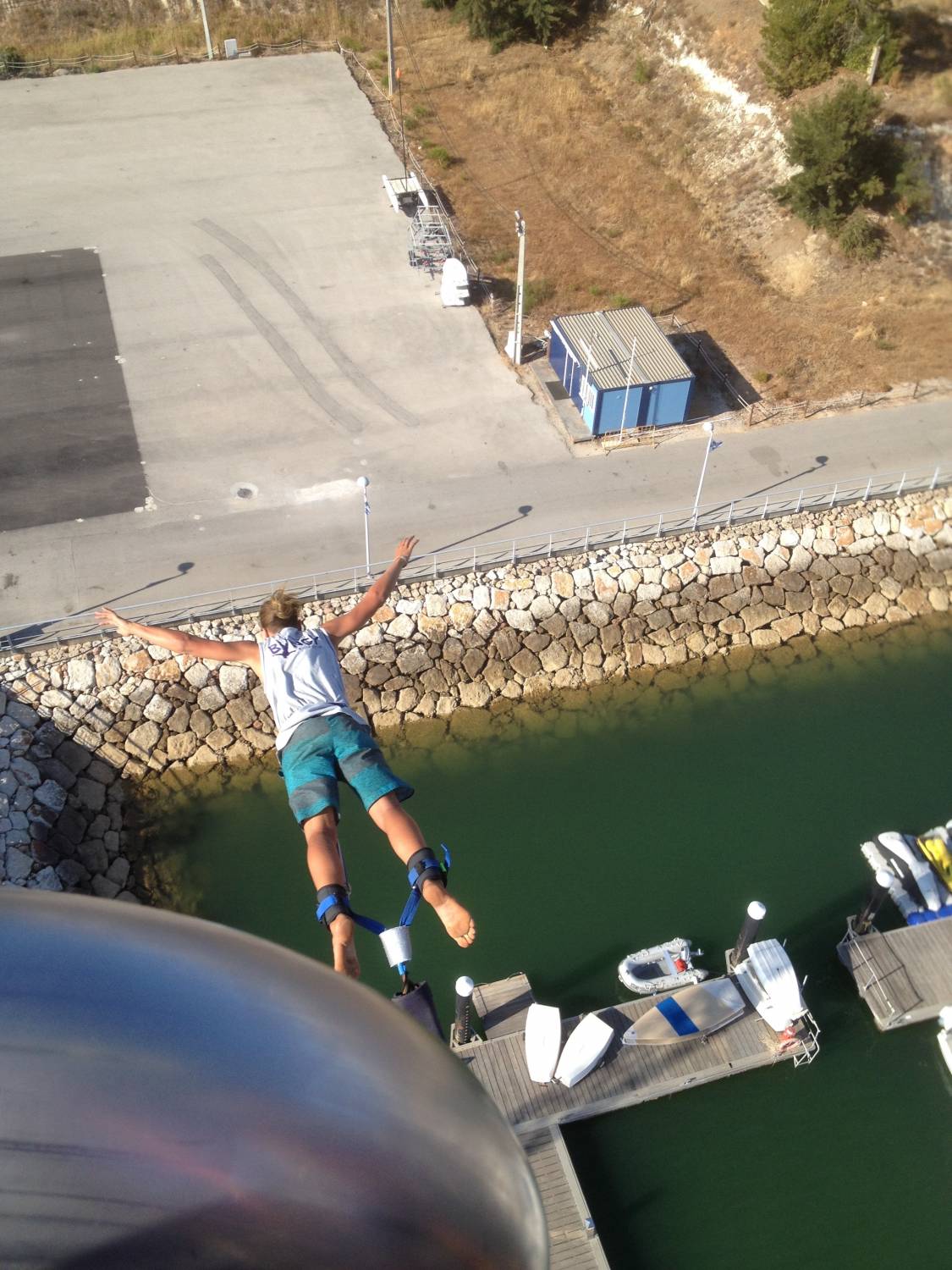 A 40 meter-high bungee jumping tower is an excellent way to do what is done elsewhere in this world outside in architectural structures such as bridges or viaducts.
In Albufeira, our friend Carl Mosca installed a 40 meter high crane that has become one of the only five places in the world where the jumper touches the water in the final stage of the jump.
South African Master of Bungee Jump, trained Kiwi, World Record Holder, and Member of the Royal Geographical Society, Carl Mosca guarantees the most fearless a jump with levels of adrenaline that make anyone's veins throb.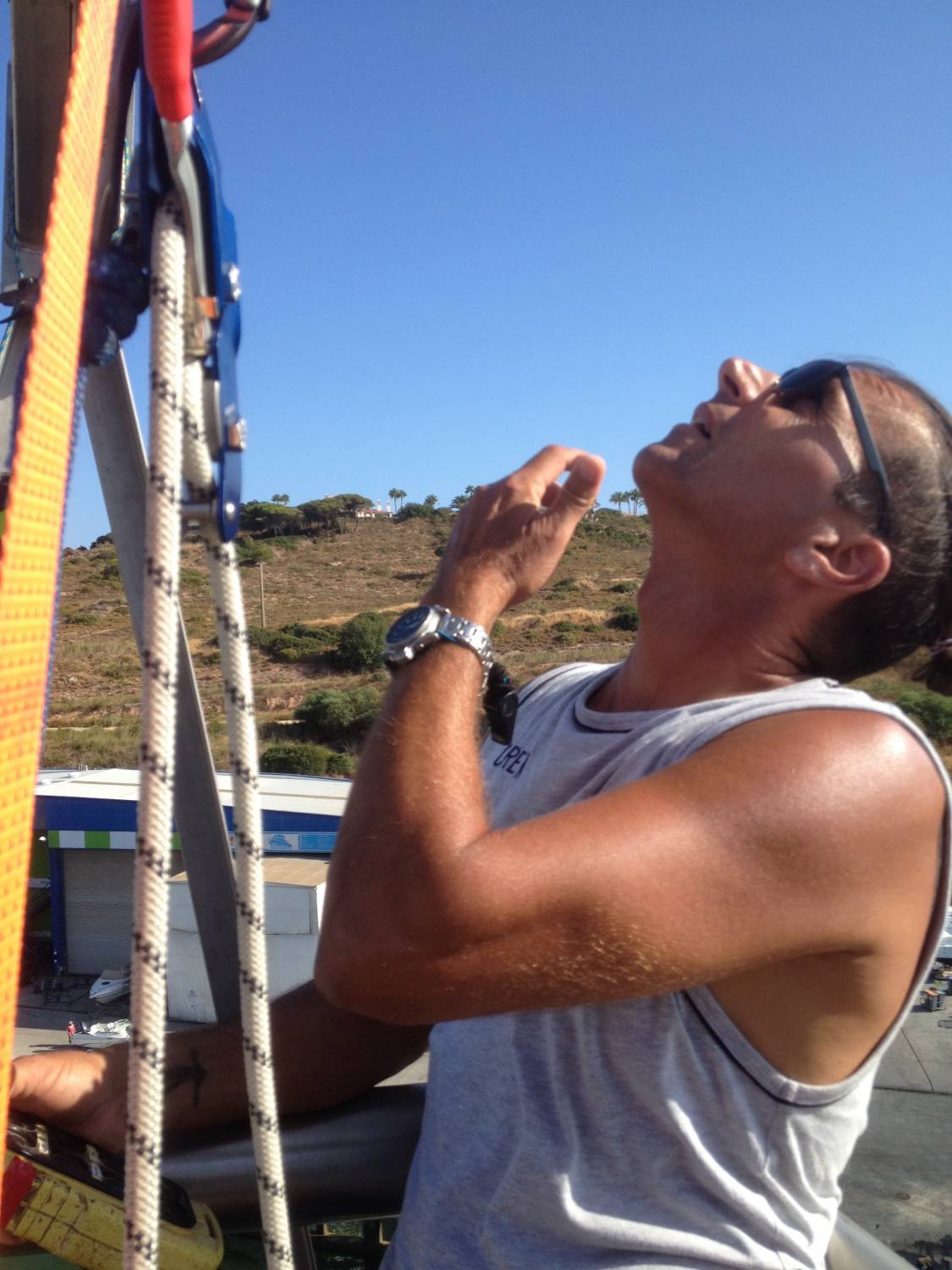 Although I have not had the courage to face your invitation to experience such a strong emotion, I leave here my applause to all (and many are) those who indulge in this incredible way of leaving on their holidays in the Algarve a brand that hardly memory.
I imagine the fury that will make a photograph of you jumping from that tower, on your Facebook or Instagram. It is all very fast and safe, conducted in a professional way by a person qualified for the exercise of bungee jumping, so for those who want to have a strong emotion, here is an excellent tip for an unforgettable day.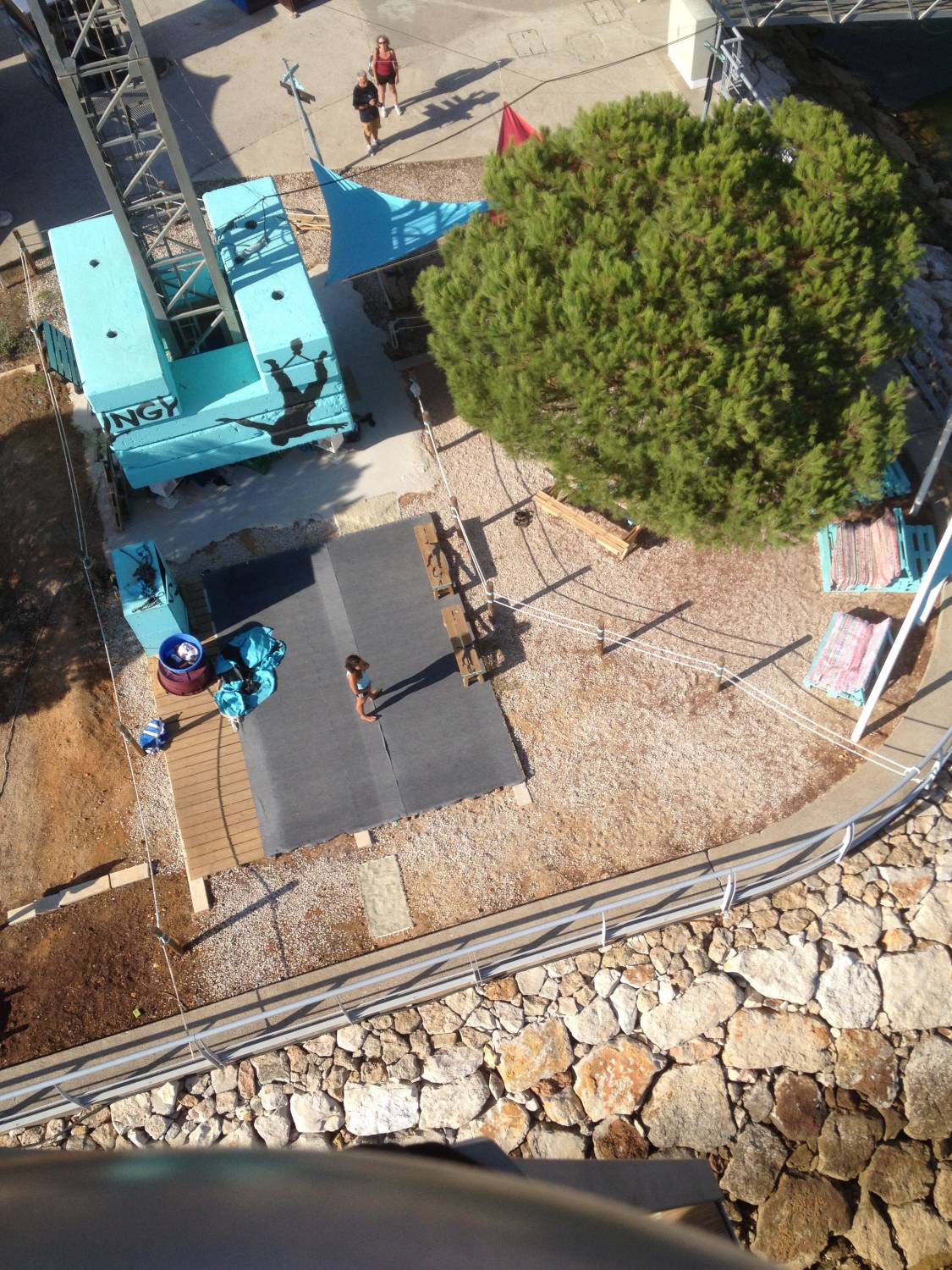 By the way, I have to say that there is the possibility of jumping every day during the summer, except Sunday. You can get more details or make your reservation by clicking here.
Post written by Letícia Melo.
Hi there, I'm Leticia! Living in Portugal since 2017, I'm a Brazilian writer passionate about traveling, discovering new cultures, beaches and music! Let's share our best experiences!