Italia
Tours Románticos Y Para Parejas
Going to visit Italy for the holidays? Discover the best things to do during your trip. Top tours, travel tips and verified reviews!
Mostrando 1-
8
de 21 excursiones
Italia - Tours Románticos Y Para Parejas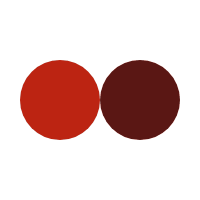 Has estado alguna vez en Italia?
Uno de los países más encantadores de Europa y del mundo, Italia es conocida por su rica cultura, historia viva y paisajes surrealistas. Es uno de los clásicos destinos de los viajeros, y sus monumentos efervescentes en cualquier época del año, llenos de turistas. Por un lado, no es uno de los países más reservados pero es uno de los más preparados para recibir turistas. Un viaje a Italia es una experiencia que transforma la vida de cualquier persona, ya sea por la comida, las artes o el pueblo italiano. Será uno de los mejores viajes de su vida.
¿Cuál es tu estilo de viaje?
Las mejores atracciones en Italia
Más para Explorar en Italia
Lo que la Gente Esta Diciendo
Más para Explorar en Europa