Croatie
Activités De Groupes
Going to visit Croatia? Discover the best things to do during your holidays. Top tours, travel tips and verified reviews!
Montrant 1-
8
de 44 tournée
Croatie - Activités De Groupes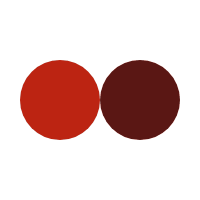 Es-tu déjà allé à Croatie?
Hors de la route commune vers l'Europe depuis trop longtemps, la Croatie est en pleine vigueur dans le tourisme d'aujourd'hui. Ce pays d'Europe de l'Est a les villes les plus belles, les belles plages, la rencontre harmonieuse de l'ancien et du moderne. Ci-dessous vous trouverez 10 merveilleuses villes que tout voyageur qui se respecte devrait visiter! Que ce soit pour des vacances en famille, de détente dans une station cinq étoiles ou d'aventures extrêmes dans la nature, vous vous trouvez en Croatie. Le pays a une culture riche, une cuisine délicieuse typique et ses habitants sont très accueillants. La Croatie est la destination du moment.
Quel est votre style de voyage?
Meilleures attractions à Croatie
Plus à Faire Dans Croatie