Azores Archipelago
Going to visit the islands of Azores? Discover the best things to do on your trip. Top tours, travel tips and verified reviews!
Showing 1-
8
from 92 tours
Azores Archipelago: Tours & Experiences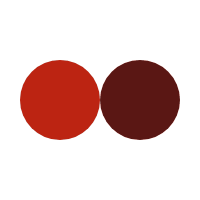 Have you ever been to Azores Archipelago?
The Azores Archipelago is a group of Portuguese islands located in the middle of the Atlantic Ocean. Recognized for their sustainable tourism practices at sea and in the coastal areas, the Azores is also one of the most beautiful whale watching destinations in Europe. The archipelago is formed by 9 islands, Corvo, Flores, Faial, Pico, São Jorge, Graciosa, Terceira and Santa Maria. Each island is more beautiful than the other. In the Archipelago of the Azores you find all kinds of activity, from golf, geotourism and bird watching, to surfing, paragliding and canyoning. Come and discover the enchanting nature of the Azores.
What Is Your Travel Style?
Top Attractions in Azores Archipelago
Best Things To Do in Azores Archipelago
1 - Sao Miguel Island
The largest island in the entire archipelago, the island of São Miguel has some of the most spectacular landscapes of the Azores. Inside the island are the crater lakes of Sete Cidades, one green and the other blue, also Lagoa do Fogo and waterfalls, mandatory stops for any traveler in the area.
2 - Island of Terceira
The second most inhabited island in the Azores, Terceira Island is one of the archipelago's cultural centers. The vestiges of volcanic activity assume in the Third peculiar forms, spectacular and easily visited. Terceira Island is one of the favorite islands of travelers visiting the Azores.
3 - Pico Island
Pico is the second largest island of the Azores, and owes its name to its majestic volcanic mountain. The Pico mountain, the highest point of the Portuguese territory, makes the scenery one of the most beautiful of all the islands. From its vineyards or the marine life, visit Pico.
4 - Faial Island
Located in the center of the Azores, Faial Island is one of the most beautiful islands in Portugal, combining volcanic landscapes, marine life and its green nature. From Horta, Faial is one of the islands with the most attractions to fill your vacation in the Azores.
5 - São Jorge Island
São Jorge is the island of cliffs, cliffs and fajãs, one of the greenest of the Azores archipelago. The perfect place for a holiday in contact with nature and the sea. It guarantees an unforgettable trip.
6 - Island of Santa Maria
Also known as the yellow island, the island of Santa Maria is the island located to the south of the Azores and one of the smallest. Its beaches and natural pools are great options for holidays in the archipelago.
7 - Graciosa Island
Azores Thermal Spa, Graciosa Island is a jewel of the Azores. Also known as white island, it has beaches with waters at wonderful temperatures, 40ºC for a good relaxation.
More to Explore in Azores Archipelago
More to Explore in Portugal