Showing 1-
8
from 11 tours
Aveiro: Tours & Experiences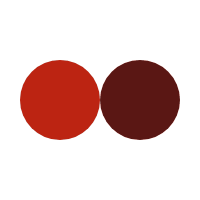 Have you ever been to Aveiro?
Aveiro is a charming Portuguese town that makes for an enjoyable, alternative tourist destination. The town has an extensive history which is closely intertwined with the growth and decline of its port and saltwater lagoons.Aveiro is crossed by canals and along these waterways colourful and traditional fishing boats sail. Aveiro is an interesting destination for either a day trip or as part of a tour of central Portugal.
What Is Your Travel Style?
Top Attractions in Aveiro
Best Things To Do in Aveiro
1 - Aveiro Lagoon
The Aveiro Lagoon is a result of the retreat of the sea, with the formation of sandy shores that, from the XVI century, started to form a lagoon that forms one of the most beautiful and important geographical accidents on the Portuguese coast.
2 - Moliceiros
"Moliceiros" is the name of the typical boats present on the Ria de Aveiro, the lagoon region of the Vouga river. This vessel was originally used to catch the seaweed, but nowadays it is used as an attraction among turists.
3 - Praça do Peixe
The construction of the Fish Square, unique example of the iron architecture in Aveiro, appeared in one of the most typical spaces of the city, where currently you can find the majority of the amusements of the city nightlife.
4 - The Jesus Monastery
The Jesus Monastery, currently the Aveiro Museum, is located on the Glória parish, Aveiro. It was a monastery of the feminine Dominican order and today it is an important museum, with a particular focus on particular art or Sacra.
5 - Aveiro Cathedral
The origins of Aveiro's church goes back to the XV century. It was by the time the church of the St. Domingos convent, founded in 1423 by the infant D. Pedro.
6 - Aveiro's Lighthouse
Aveiro's lighthouse or Barra's lighthouse is the biggest lighthouse of Portugal. It's on th Barra beach, at the southern margin of the Ria de Aveiro in Gafanha de Nazaré parish, Ílhavo's country.
7 - Costa Nova Houses
The wooden houses of Costa Nova are the first typical houses of this Ilhavo's county beach and were built by fishermen to save their fishing material. They are all turned to the bay, making a beautiful huge palette of colors.
More to Explore in Central Portugal