Sintra
Going to visit Sintra? Discover the best things to do on your trip to Lisbon, Portugal. Top tours, travel tips and verified reviews!
Showing 1-
8
from 79 tours
Sintra: Tours & Experiences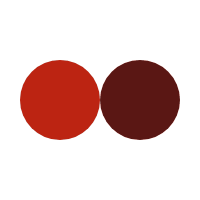 Have you ever been to Sintra?


It's amazing how Sintra has so many palaces and natural parks! Visiting Sintra is not only getting to know Portugal's history and past a little better, but also being fascinated by majestic architectural and nature works!

Before visiting Sintra, it is important to know that there is much to explore here. It is convenient to have comfortable shoes and clothes to stroll through the calm of all the natural parks in the city.

But don't be fooled if you think there are only parks and palaces around here! Sintra also has some beautiful beaches and, for the sweet tooth, some traditional sweets. It is precisely here that you can try the famous Queijadas de Sintra.

To complete what this wonderful city has to offer, let us tell you that they did not forgot about wine lovers, since in Sintra there are several wine tasting experiences! Enjoy the beauty of Sintra with a glass of wine in your hand. There are not many moments of greater happiness and relax.

It is also in Sintra that you will see, for example, the first romantic-style palace built in Europe and several places classified as UNESCO World Heritage Sites.

Also know that it is in a municipality of Sintra, more specifically in Colares, that you can go to Cabo da Roca, the westernmost point of continental Europe!
What Is Your Travel Style?
Top Attractions in Sintra
Top 10 Places To Visit In Sintra
1 - Park and National Palace of Pena
The Pena Palace was the first Roman-style palace to be built across Europe. Enjoy stunning architecture with some elements that have been preserved there since the 15th century.
2 - Quinta da Regaleira
One of the most impressive wonders of Portugal. Classified as World Heritage by UNESCO, here you will see buildings like never before. Get ready for incredible natural and architectural works!
3 - Monserrate Park and Palace
In the Palace of Monserrate you can appreciate a true architectural work in an eclectic style. In addition to the beauty of the palace, it also has a vast natural park to explore!
4 - Castle of the Moors
Initially built by the Moors in the middle of the 9th century, Sintra Castle was abandoned after the Christian conquest. In the meantime restored, visit it to learn more about its history!
5 - Chalet and Garden of the Countess d'Edla
Visit what was a refuge for King D. Fernando II and his countess. A romanticist style house with eclectic decor and surrounded by a pleasant garden overlooking the Pena Palace!
6 - Capuchin Convent
This convent has a very interesting feature: it is the poverty of its construction that makes it so fascinating. Cork, for example, is used not only in its decoration but also in its protection!
7 - Cabo da Roca
"Where the land ends and the sea begins" - that's how the poet Luís de Camões described the place. The Cabo da Roca Lighthouse stands out for being located in the westernmost point of continental Europe!
8 - Sintra National Palace
Here lies much of the history of Portugal. The palace was used by the Portuguese Royal Family almost until the end of the monarchy. Visit this part of our history and learn more about it!
9 - National Palace and Gardens of Queluz
This palace was used by the Royal Family as a summer residence. Built during the 18th century, it was called "Portuguese Versailles", and the styles that characterize it are Baroque and Rococo.
10 - Piriquita
This one is, perhaps, the most important of the visits. When you're in Sintra, don't miss the opportunity to stop by the "Piriquita" bakery to try the famous traditional sweets: queijadas and travesseiros!
Frequently Asked Questions
How long is it from Lisbon to Sintra?
From Lisbon to Sintra it is approximately 30 km, which is the equivalent to a 30 minutes drive by car.
Is there a guided tour that passes through several parks and palaces?
Yes. There are several tours with tourist guides that visit, on the same day or on separate days, several parks and palaces in Sintra. Some even go to places like Cabo da Roca. See some offers on our website.
Is there a pass that allows you to visit several places?
Yes. There are what are called combined tickets, which give access to various tourist sites to visit in Sintra. These passes can be used on separate days if you are unable to visit everything on the same day.
Are there restaurants in the area of the ​​parks and palaces?
Usually yes. In the various places to visit, such as parks and palaces, there is usually a restaurant area. Anyway, in the vicinity of the places there is always where to snack. If you prefer, there are also some picnic parks in Sintra.
How is the weather in Sintra normally and why wear comfortable clothes and shoes?
Since the weather in Sintra is not always stable and can be shaken by strong winds or, in summer, higher temperatures, it is advisable that you go dressed comfortably also because of the possibility of taking several walking tours through the different natural parks in the city.
More to Explore in Lisbon Region