Showing 1-
8
from 12 tours
Annapurna Base Camp: Tours & Experiences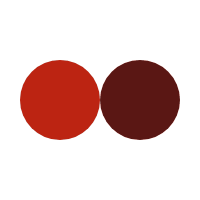 Have you ever been to Annapurna Base Camp?
The Annapurna Sanctuary is a high glacial basin lying 40 km directly north of Pokhara. This oval-shaped plateau sits at an altitude of over 4000 metres, and is surrounded by a ring of mountains, the Annapurna range, most of which are over 7000 metres. With the only entrance a narrow valley between the peaks of Hiunchuli and Machapuchare, where run-off from glaciers drain into Modi Khola River, the Sanctuary was not penetrated by outsiders until 1956.
Because of high mountains on all sides, the Annapurna Sanctuary receives only 7 hours of sunlight a day at the height of summer.
The unique combination of heights and depths on the 5-7 day trek into the Annapurna Sanctuary give rise to an extraordinary variety of ecosystems. The south-facing slopes are covered in dense tropical jungles of rhododendron and bamboo, while the north-facing slopes, in the rain shadow, have a drier colder climate similar to that of the near-by Tibetan Plateau.
What Is Your Travel Style?