(English) The Best Sport Fishing Trips in the Algarve
(English) The best fishing trips in the south of Portugal
Top Fishing Trips in the Algarve, Portugal

Fishing trips in the Algarve are very common. Being traditionally a land of fishermen, from Sagres to Vila Real de Santo António, there are many communities that have always lived from fishing.
With the increase of tourism we have now increased quality of the technical resources that are available to all. This way, sport fishing trips in the Algarve has become a real attraction. The temperature of the waters and the quality of the water allow an extensive marine fauna to inhabit or pass during their migrations.
Experitour.com, in partnership with professional fishermen who have modern boats, duly equipped with technical and comfort means, offers a true fishing fleet that allows fishing both in groups and private.
You can practice many different fishing types
Whether it be thick fishing, namely shark or marlin , whether it be bottom fishing, the boats and the masters that we have available guarantee moments of pleasure for individual fishermen, in groups of friends or in family.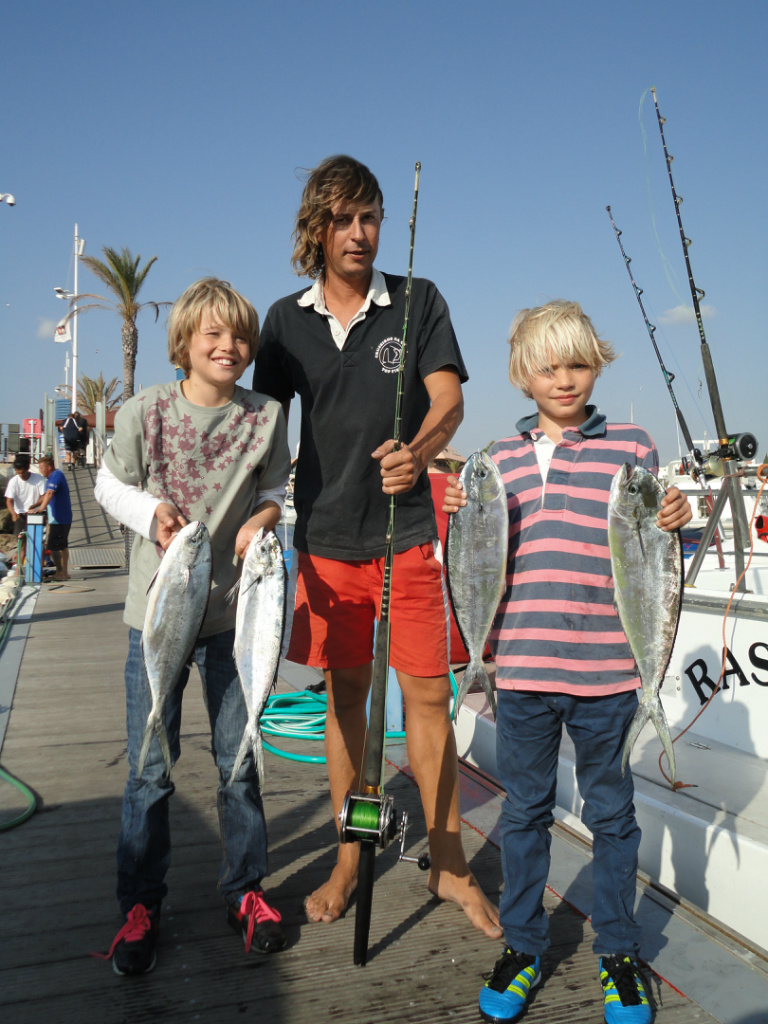 The terms Big Game fishing, Family Fishing, Reef Fishing, Tuna Fishing, Shark Fishing, Jigging as well as all others related to sport fishing are already part of the current vocabulary of the Algarve Fishermen.
You may find our offered fishing boats at various points along the coast such as:
Sagres;
Lagos;
Alvor;
Portimão;
Albufeira;
Vilamoura;
Faro;
Olhão;
Vila Real de Santo António
If you plan to go fishing in a group or rent a private boat just for yourself, choose from this list the sport fishing activity of your choice.
This is the perfect activity to do with your family or friends while you stay in the Algarve. We are very happy to help you finding the perfect fishing trip in the Algarve.
May you catch good winds and lots of fish! Good fishing!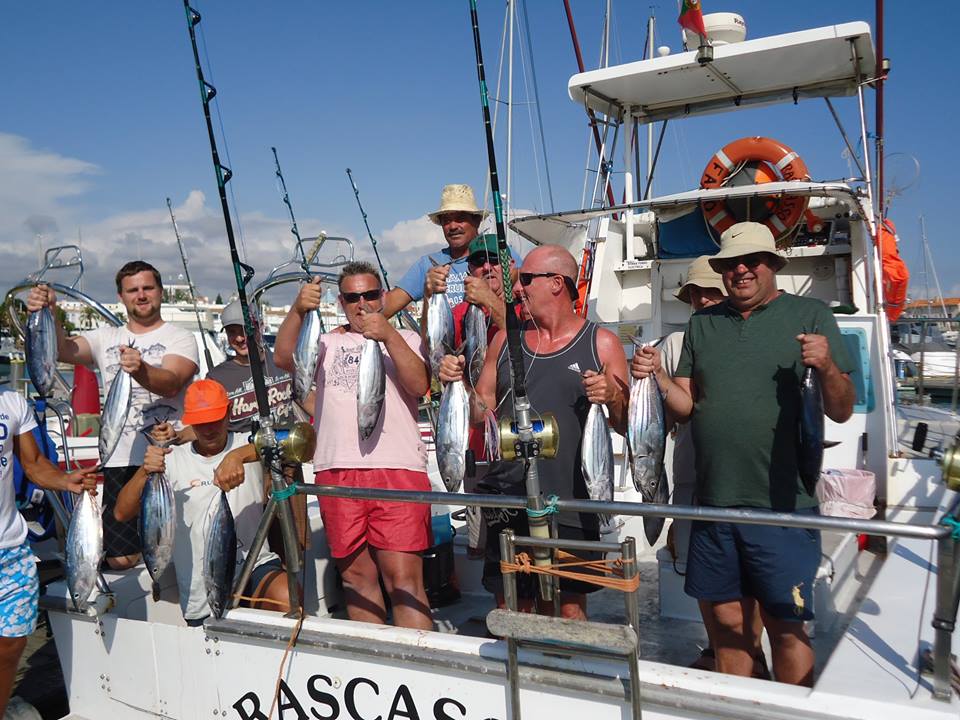 Post written by Letícia Melo.
Hi there, I'm Leticia! Living in Portugal since 2017, I'm a Brazilian writer passionate about traveling, discovering new cultures, beaches and music! Let's share our best experiences!