Algarve
Private Boat Tours
Do you want to visit the Algarve? Discover the best things to do on your trip to Portugal. Top tours, travel tips and verified reviews!
Showing 1-
8
from 46 tours
Algarve - Private Boat Tours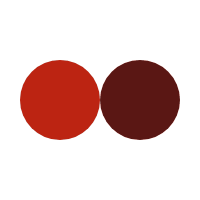 Have you ever been to Algarve?
The Algarve region is a fantastic travel destination in southern Portugal. There you can find incredible beaches, great weather, hidden natural gems and amazing food.

Few places in Europe can compare with the beauty of this region, which, in the south of Portugal, has all the Latin heat for a very hot summer.

The Algarve way of life

Portugal is a small country, but with a vast culture and many different things to see. The Algarve is very different from Lisbon, the capital of the country. It's like the time stops and all you want to do is have a good time!

The sunny Algarve coast attracts travelers from all over the world, for its weather, prices, safety and culture. Here you will have the best and most fresh fish of your life, in a mix of rural areas and luxurious restaurants.

The best cities to visit

The entire Algarve is a friendly place, and the locals are always very welcoming and helpful. Most of the cities in Algarve used to be small fishing villages that nowadays are major luxury destinations. Our favorite places to go in the Algarve are:

- Albufeira: centrally located, with most main attractions nearby and the best parties
- Lagos: A naturally beautiful city, with a hippy vibe and charming old town
- Tavira: A small town in east Algarve, with the warmest waters of the Atlantic ocean
- Portimão: A big city close enough to fantastic natural sights
What Is Your Travel Style?
Top Attractions in Algarve
More to Explore in Algarve
More to Explore in Portugal