Ria Formosa
Going to visit Ria Formosa? Discover the best things to do on your trip to the Algarve. Top tours, travel tips and verified reviews!
Showing 1-
8
from 27 tours
Ria Formosa: Tours & Experiences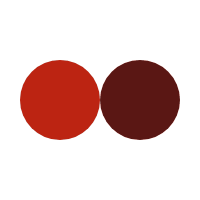 Have you ever been to Ria Formosa?
One of the main places in Portugal and a point of reference in the Algarve, Ria Formosa is a lagoon complex composed of 2 peninsulas and 5 islands. This Algarvian paradise is even one of the 7 natural wonders of Portugal!

The Ria Formosa stands out for its fauna and flora, being a natural habitat for several species of birds that live here and that you can observe.

With 60 kilometers of coastline that extend through the municipalities of Loulé, Faro, Olhão, Tavira and Vila Real de Santo António, Ria Formosa has a unique natural landscape that in total represents an area of ​​about 18 thousand hectares!

In this beautiful natural paradise, where approximately 20 thousand water birds live, you can do various activities, and below we will list a top 5 to serve as a reference point for how to explore this wonder!

It should also be noted, for the knowledge of the reader, that the 5 islands and 2 peninsulas that make up the Ria Formosa are: Armona Island, Tavira Island, Cabanas Island, Desert Island, Culatra Island, Ancão Peninsula and Cacela Peninsula.
What Is Your Travel Style?
Top 5 Things To Do In Ria Formosa
1 - Bird Watching
One of the main characteristics of the Ria Formosa: its fauna and flora. Here you can see thousands of bird species in their natural habitat. Take the challenge of trying to find the one that seems most rare!
2 - Beaches
The beaches that make up the Ria Formosa are absolutely magnificent. Of the 5 islands that are part of the Ria Formosa, just choose one, as they will all dazzle you.
3 - Dolphin Watching
Take a boat tour and watch the dolphins living and taking their always impressive dives! You should take advantage of the calm that this experience promotes.
4 - Hiking
Explore the Ria Formosa in the most free and adventurous way possible: through a walk along its various trails. Feel the nature and absorb its calm.
5 - Segway ride
Certainly a different experience, but guaranteed to be fun! Take a guided Segway tour to explore the vast, natural and beautiful Ria Formosa!
Frequently Asked Questions
Is it possible to go to the beach in Ria Formosa?
Yes. Since the Ria Formosa is made up of 5 islands, there are several beaches along which you can take a dive.
What areas are part of the Ria Formosa?
The Ria Formosa stretches along a significant part of the Algarve coast, passing through 5 municipalities, these being Loulé, Faro, Olhão, Tavira and Vila Real de Santo António. Then there are also 5 islands: Ilha da Armona, Ilha de Tavira, Ilha de Cabanas, Ilha Deserta and Ilha da Culatra.
How to visit Ria Formosa?
There are several ways to do this. You can explore the Ria Formosa in a free and independent way, for example with hiking or cycling through several trails, or choose a guided tour and visit it, for example, by boat.
Are there Restaurants on the islands that make up Ria Formosa?
Yes. In all the islands that make up Ria Formosa there is at least one restaurant, making each island have the ideal conditions for a complete and perfect day.
Are there any restrictions on activities and outings in Ria Formosa regarding children?
No. All tourist activities promoted are completely safe for children, with only natural attention being recommended in some of them, for example, on boat tours.