Sintra Quick and Essential Travel Guide
Visiting Lisbon? Get to know a little more about Portugal's historic village of Sintra! Follow this quick-trip guide so as not to waste time when visiting this beautiful mountain area.
If you are going to visit Lisbon and would like to know a little more about the historical regions of Portugal, a visit to the city of Sintra could be a great option. We have decided to prepare a quick guide so that you don't waste time when you go to visit this beautiful mountainous area.
a visit to sintra is a must-do for anyone in lisbon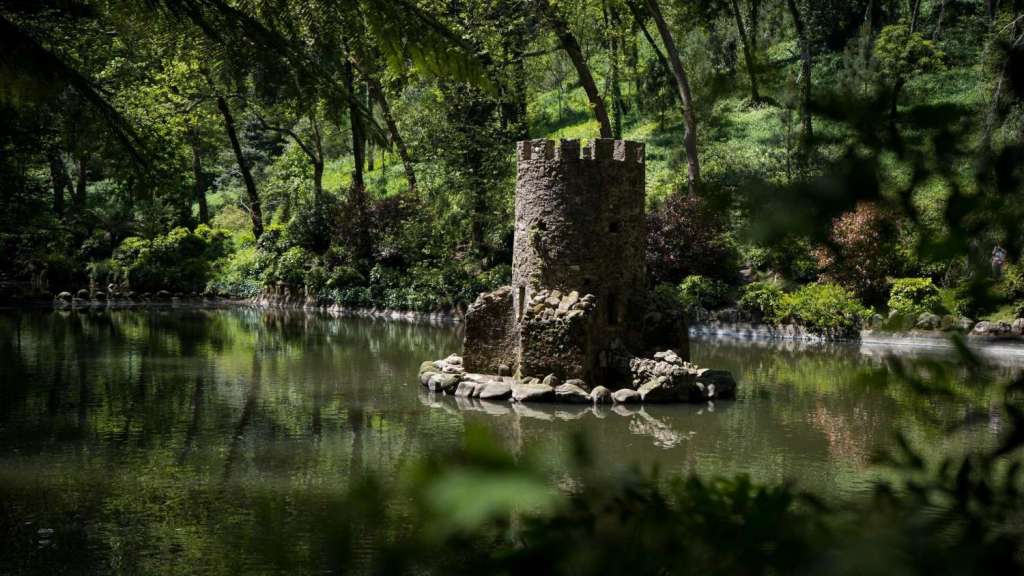 How to get there
Getting to Sintra is relatively simple. If you are going by car it will take on average 30 minutes as long as you follow the road signs or use a GPS , but if you are going by train inform yourself well in the stations and ask CP employees the correct platform so as not to be mistaken. The train trip has a super affordable value and takes approximately 40 minutes to the final station that is in the historic center of the city.
How to get around
If you're driving by car, get ready to drive on small, old roads, after all it's a city with a historical profile. Even though it is possible to access the sights by car, parking lots are extremely limited. Sintra can be a destination that requires a lot of physical effort even for the more adventurous because it is a city in the mountains, so if you are thinking of exploring the city by walking be prepared for long climbs that will require a good physical preparation. It is not ideal to count on public transportation in the region because it can end up wasting a lot of time. Therefore our recommendation is to opt for organized excursions with tour guides and private transportation. To find the best opportunities just click here.
Not to be missed destinations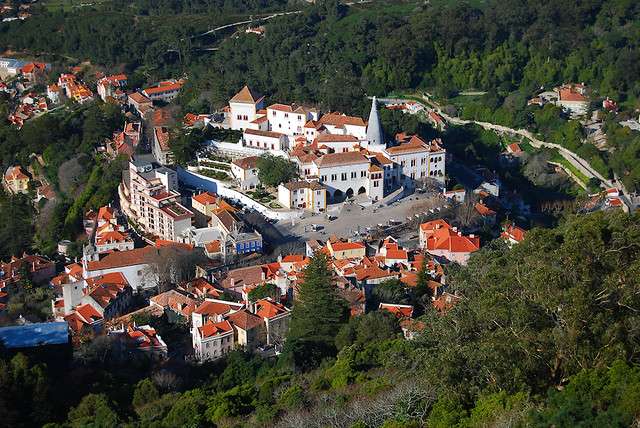 Sintra train station is very close to the historical centre. The centre is a traditional place, with historic cobblestone streets that are home to shops, cafes and typical restaurants, in the vicinity of the National Palace. The ideal is to get lost in the streets and admire this impressive village. Don't forget to try the traditional sweets of Sintra, the Queijada and the Travesseiro! You won't regret it.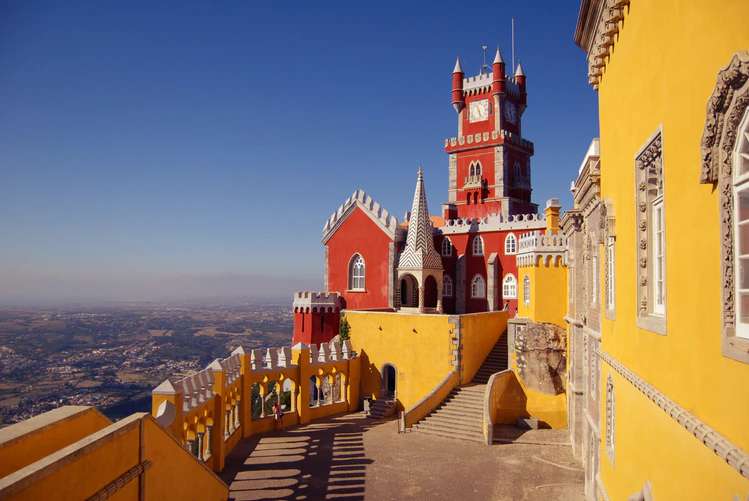 The bright colours make this historic monument a perfect place to take many photos and have direct contact with the history of the country. It is the ideal attraction for all types of public, but remember to arrive early as the palace gets full of tourists quickly.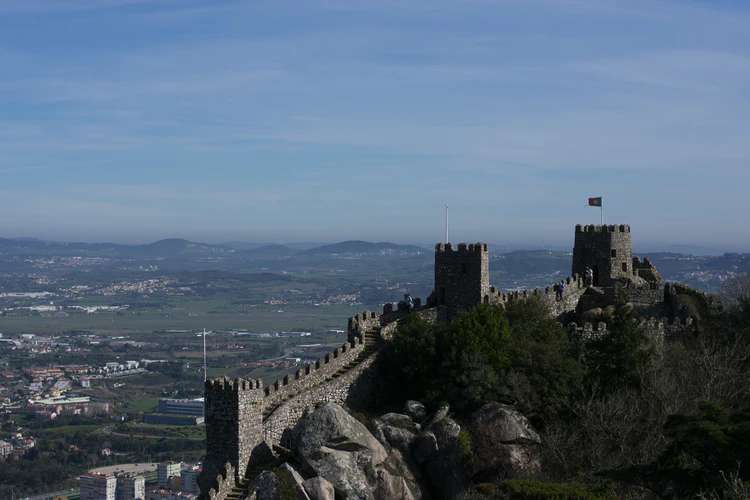 The Moorish Castle was originally built by the Moors as a fortified lookout, but was abandoned after the invasion of the Christian Crusades. Today, there are only the walls and their guardians, over which it is possible to walk and have impressive views of the Sintra region, the Pena Palace and even part of Lisbon. The castle is very close to the palace and you can walk peacefully between these two attractions.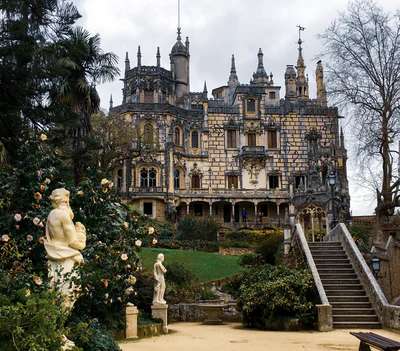 A wonderful architecture with Romanesque, Gothic, Renaissance and Manueline influences located in the dense vegetation of the Sintra Mountains. As you walk through the park you can see several towers, lakes, wells – the Initiatic Well is one of the most photographed in the world -, underground tunnels, fountains and statues. Some say that several parts of the gardens have enigmatic symbols related to mystical beliefs. A place definitely magical and with a charming beauty.
If we had to sum Sintra up in one word, that word would be "magical".
A piece of the country's history that is well kept in the mountains and fortunately attracts many visitors who are interested in discovering Portugal's history. If you are visiting Lisbon, a visit to Sintra is mandatory.
Follow our tips to have the complete experience and make the most of your trip!
If you are looking for an easier option, choose a guided tour and don't get lost! For the best tour packages and you can always count on Experitour.
We hope you have a great experience!
Post written by Gustavo Costa.
Hello, I'm Gustavo Costa. I'm from Rio de Janeiro and I've been living in the Algarve for 2 years, where I study communication. Passionate about music, traveling and going out with my friends. Always willing to go through new experiences!