The Algarve Beyond The Beaches: Exploring The Mountains
The Algarve is world famous for its beautiful beaches with the most beautiful landscapes, but it can offer other destinations for those who like to venture into more alternative places. We have selected three routes that can not be missing on your map when exploring southern Portugal.
The Algarve's beaches are indeed irresistible for those seeking to make the most of the European summer. But there are some other options for those who want to freshen up while getting to know some places not so famous by all the other tourists.
Come on, time to get to know some of the secret beauties of the Algarve
Pego do Inferno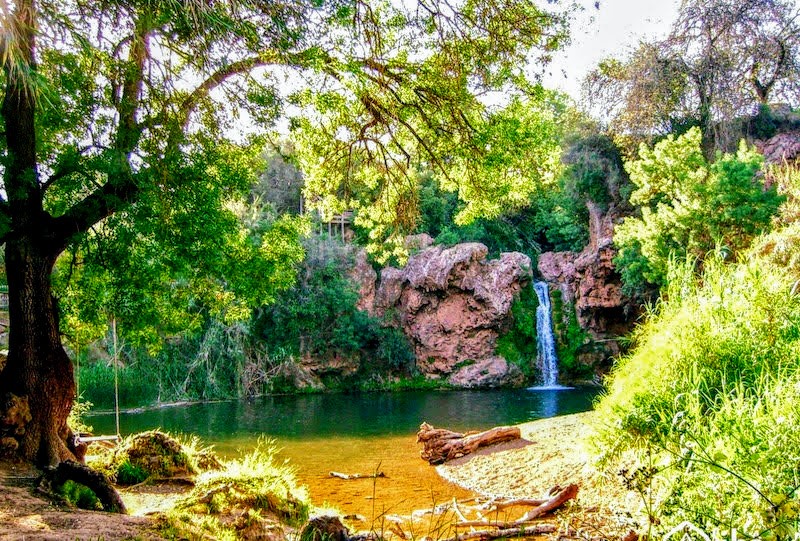 "Pego do Inferno" is one of the most beautiful gems in the Algarve. About a 10-minute drive from the center of Tavira, the waterfall is fed by the Ribeira da Asseca and forms a beautiful lagoon in the middle of natural vegetation.
The waterfall is about 3 meters and nobody knows for sure how deep the natural pool is, so even if you know how to swim it is always important to be careful. "Pego do Inferno" is a great option to refresh yourself after a walk in the open air and it also has a parking lot in the region, making access easier.
Where is Pego do Inferno located?
Queda do Vigário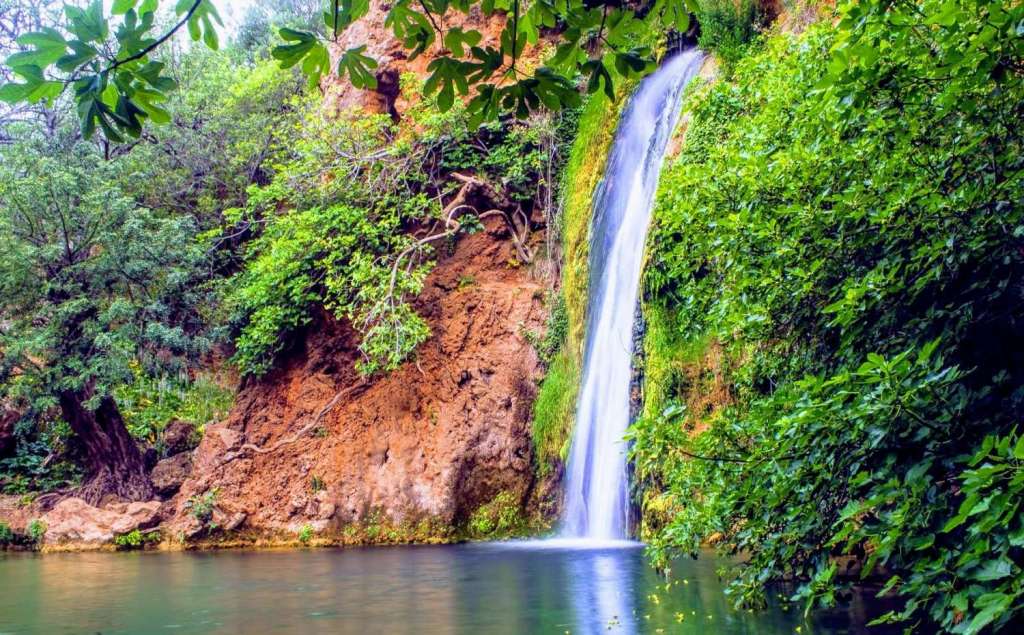 The "Queda do Vigário" is a landscape similar to Pego do Inferno, a natural pool with an incredible waterfall and is approximately 3 meters deep. The access is easy, it has a small stone road to walk to a huge lawn that serves as a rest and leisure area.
This beautiful place is in Alte, a parish in the municipality of Loulé, a place worth visiting if you want to take a lunch break and get to know a little of this more traditional city. Besides the "Queda do Vigário", the city also has a fountain, Fonte Grande, near the center and that in summer serves as an alternative for those who do not want to travel to the beaches. Check out the picture below: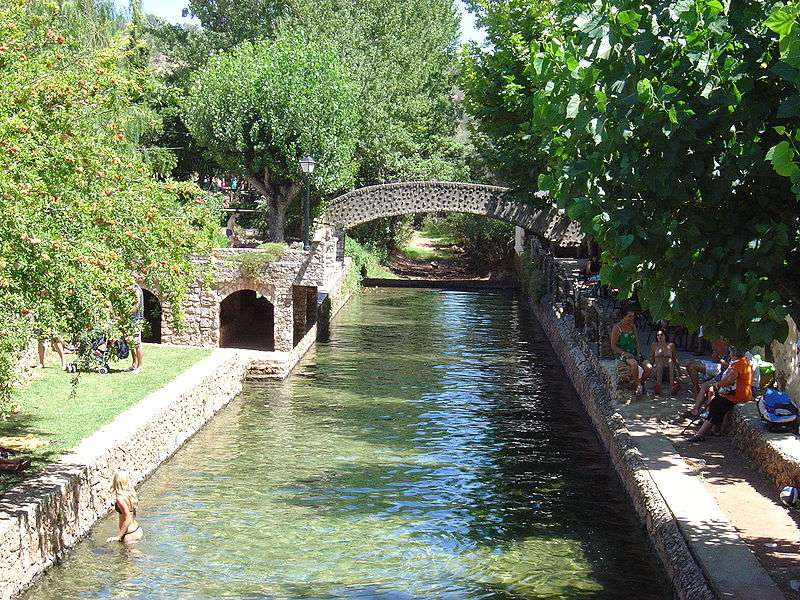 Where is Queda do Vigário located?
Pego do Fundo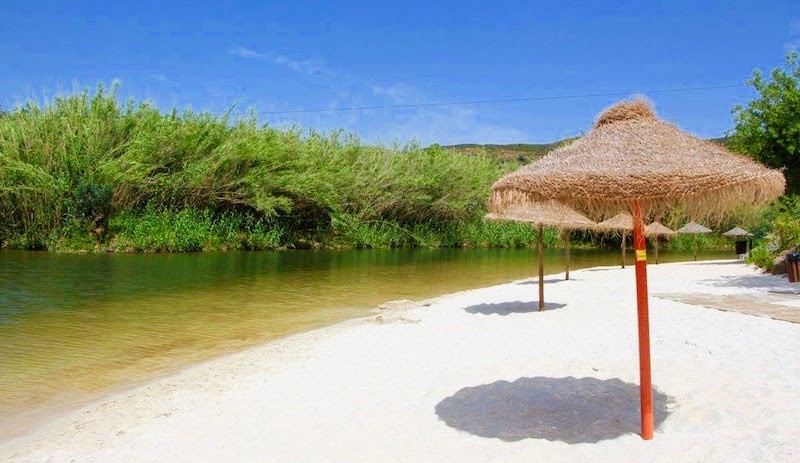 A calm and definitely perfect environment for the whole family. The presence of bathrooms, a large garden, dining area and an area totally accessible to people with reduced mobility makes the Pego do Fundo river beach a great option for a pleasant afternoon with the family.
This beach is located in the Alcoutim area and during the summer there is a lookout and a first aid station.
Where is Pego do Fundo located?
Tips
All locations shown can be found easily via GPS. When you go to these locations don't forget to take it:
Sunscreen
Water
Fruit and a sandwich
Something to store your trash
Walking boots
Bathing Clothes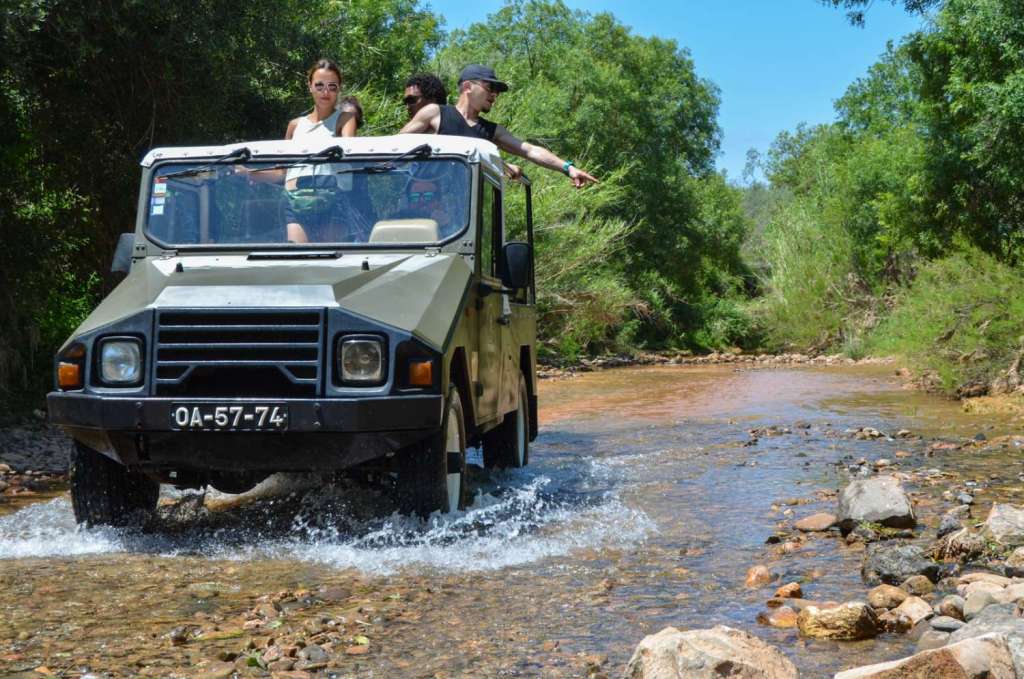 For those who want to know the mountains of the Algarve in depth, an excellent option are the tours in 4×4 vehicles! These jeep tours take you and your family to explore dirt roads, visit the traditional villages hidden among the hills, sample local food and drinks and even enjoy the natural waterfalls we mentioned in the post.
Important Notice: Before leaving to any of these destinations remember that some may have limited access to children and people with reduced mobility.
There is much to enjoy in the south of Portugal besides the typical beach program.
So, now that you've discovered some gems, get ready to be amazed by some of the most incredible locations in the inland Algarve, a region that never fails to present us with the most beautiful natural landscapes.
Remember to follow our tips for not going through any unforeseen circumstances in the middle of your adventure, plan everything in an organized way and have fun!
Post written by Gustavo Costa.
Hello, I'm Gustavo Costa. I'm from Rio de Janeiro and I've been living in the Algarve for 2 years, where I study communication. Passionate about music, traveling and going out with my friends. Always willing to go through new experiences!