Top 5 Best Zoos To Visit In Portugal
Are you in Portugal and do you love animals? Therefore, you want to know which places to visit to enjoy and live with what nature gives us the best? You are in the right place! See the top 5 best zoos to visit that we have created!
From terrestrial to aquatic life, in Portugal you can visit several water parks and zoos. But not only! There are also several safaris around here! In this short list we have everything.
The roar of the lions, the funny penguins, the portentous hippos … here you can see thousands of species of animals.
However, you shouldn't have time to visit all of these parks. But don't worry, we're here for something. We have created this short list of the 5 best parks where you can read a little about each one and have a small idea about them with a photo chosen by us!
Lets go to what matters? Our top 5 best zoos to visit in Portugal!
Lisbon Zoo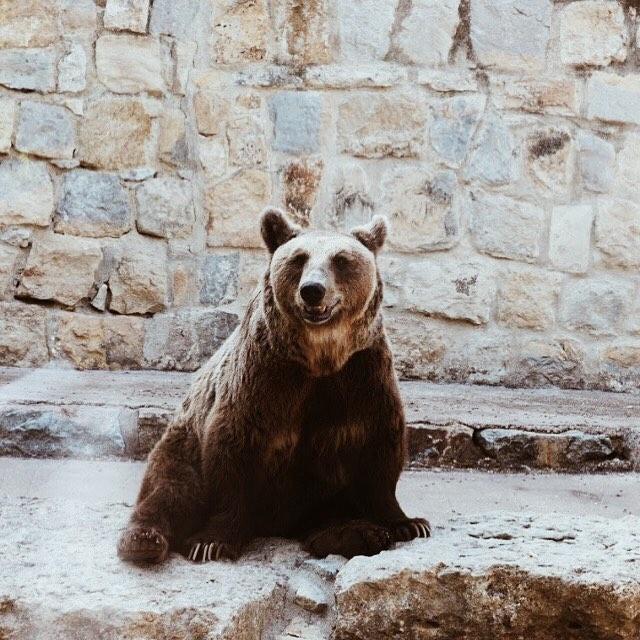 The Lisbon Zoo is the main reference for those who like this type of parks. With a wide variety of animals of various species, you will certainly spend a very pleasant day here.
In addition to being able to wave to various animals that live in habitats as close as possible to the natural ones, at Lisbon Zoo you can also ride a cable car over the park and enjoy the view and the animals' life from above.
In this very dynamic visit, there will still be time to watch, for example, a dolphin show for 30 minutes in which you will only applaud the fantastic mammal stunts!
Enjoy a visit to a park that strives to protect the most vulnerable and endangered species.
Zoomarine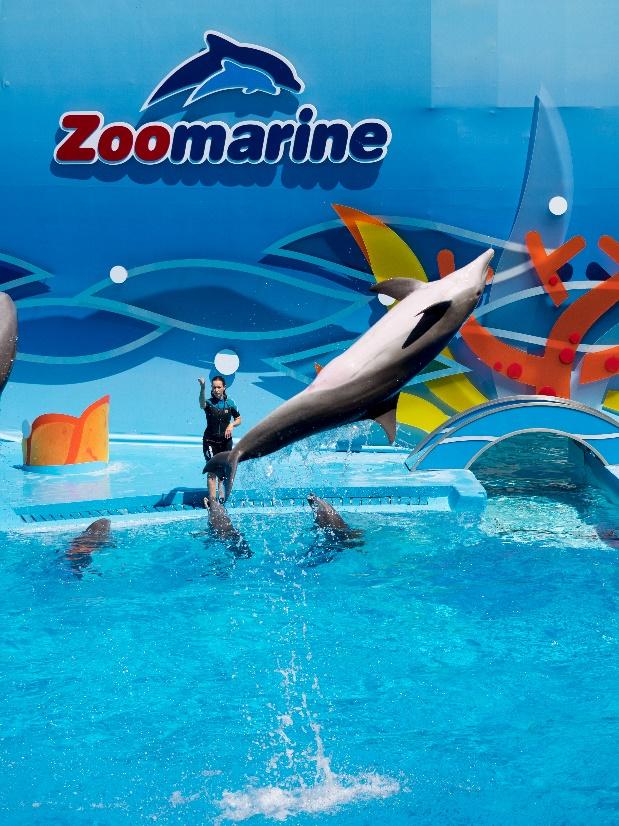 At Zoomarine, in Albufeira, you can enjoy several animal shows! From dolphins to birds of prey, there is no lack of entertainment here!
What most characterizes the Algarve water park is, in fact, the fascinating shows with the lovely and impressive dolphins. However, don't think Zoomarine doesn't have much more to offer!
A ferris wheel, slides, birds of prey show, cinema in 4D or an extensive river along which you can relax without being disturbed … here there is no shortage of things to do!
Did we say you can even swim with the dolphins? Our advice is that you visit the park and draw your own conclusions.
Lisbon Oceanarium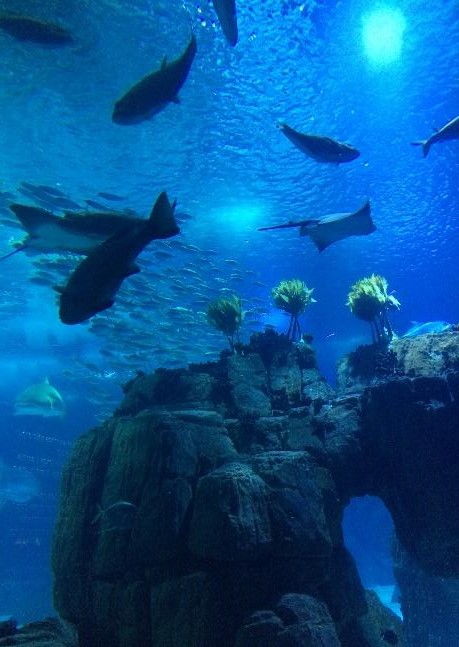 It's like being inside the aquarium. Visiting the Lisbon Oceanarium is an absolutely fascinating experience.
When visiting the oceanarium, it feels like we are looking at an ocean and not an aquarium. In addition to rays, sharks or the always stunning sunfish, you can also live with penguins or see the playful otters playing with each other!
In addition to the vast aquarium, several exhibitions are also available, with some impressive works. Visit and discover everything you can do at the Lisbon Oceanarium!
Badoca Safari Park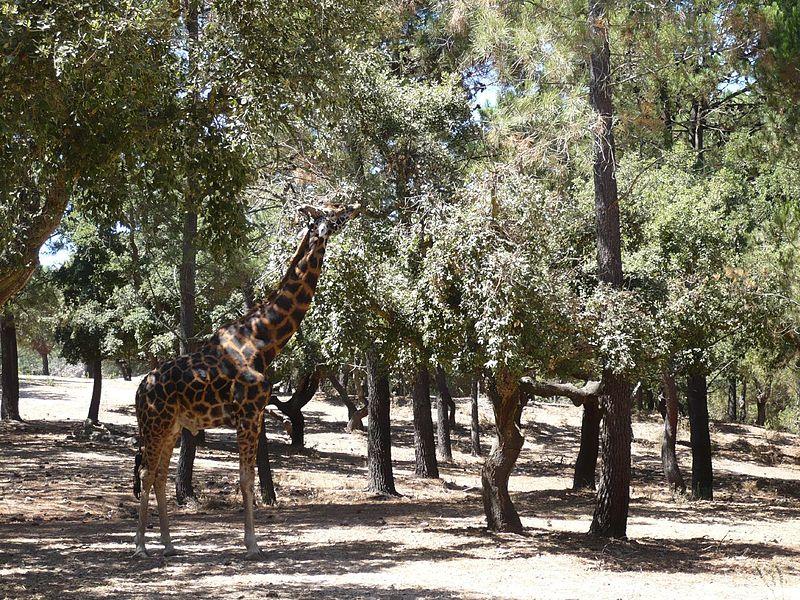 A walk through the wild. Animals living together in immense freedom while your are taking a tour with a guide who tells you more about all the species in the park. Enjoy the beauty of these animals up close at the Badoca Safari Park! 
In the park you can also watch some bird presentations, go hiking or even venture into African rafting – a tour that simulates turbulent waters in a recreated thematic setting!
SEA LIFE Porto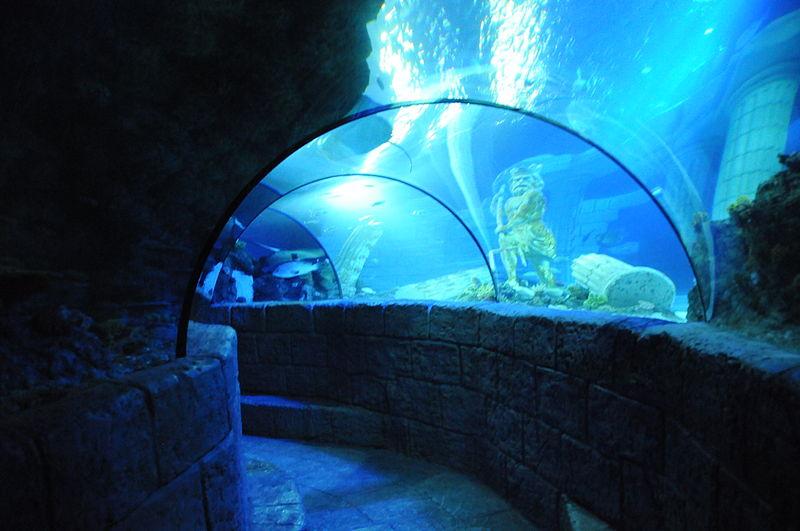 Walking underwater… did you ever dream about it? If so, make a dream come true at SEA LIFE Porto!
A whole and completely immersive experience! Pass by the aquarium while enjoying the various species that live there daily.
Visit the place with a guided tour for a more in-depth knowledge of each species that inhabits here, or take a free tour and explore at your own pace. With both options it is a day to remember later!
Now you know, whenever you´re visiting Porto… don't miss the opportunity to enjoy SEA LIFE Porto!
Post written by Fábio Coelho.
I was born in 1998 and I'm from Portalegre, but I live in Albufeira. I am currently finishing my degree in Communication Sciences, at the University of Algarve. I am passionate about journalism, radio and everything that involves communication.