Showing 1-
8
from 12 tours
Botswana: Tours & Experiences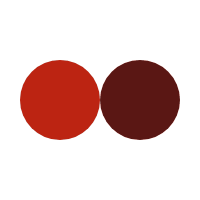 Have you ever been to Botswana?
Botswana is a country located in the southern part of the African continent. For the most part, Botswana has a flat landscape and is about 80% covered by the Kalahari desert. Mostly unknown to tourists visiting Africa, but nonetheless Botswana has a lot to offer its visitors.

Botswana is home to the worlds biggest concentration of African elephants, of which the highest concentration is to be found in Chobe National Park. Especially during the dry season large herds of Elephants make their way to the river banks of the Chobe river.

Around 38% of the country's surface is dedicated to national parks, reserves and wildlife management areas, which is one of the higher ranks compared to most other countries.

The Okavango Delta is the largest inland delta in the world. It's a beautiful oasis in the Kalahari desert, whose waters start flowing from the highlands of Angola all the way over the sands of the Kalahari desert. The Delta gives life to many forms of life which seems to be unexpected in the middle of a desert. The Okavango Delta became the 1000th inscribed site on the World Heritage List of Unesco in 2014.
What Is Your Travel Style?
Top Attractions in Botswana
More to Explore in Africa