Albufeira
Going to visit Albufeira? Discover the best things to do on your trip to the Algarve. Top tours, travel tips and verified reviews!
Showing 1-
8
from 80 tours
Albufeira: Tours & Experiences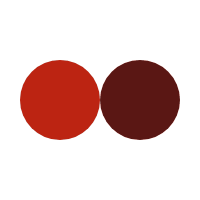 Have you ever been to Albufeira?
Albufeira is a great place to live and to spend your holidays. Its location is in the center of the Algarve, allowing for an easy and quick travel to any other area in the south.

If you like the beach and the sun, this is the place to be. Albufeira is known for its many beautiful beaches and nightlife.

In summer, Albufeira is the main tourist city in the Algarve where many Portuguese and foreigners spend their holidays. Beach, sun, Mediterranean food and a cool drink to help when it's hotter… yes, it's paradise!

Here there are also several hotels of the most reputable, a mall for those who like shopping and can't live without them, and a water park that combines the fastest and most violent attractions for the most courageous and true fans of adrenaline, with others more calm for those who prefer to relax! And there is also space for animal life in this park!

But don't you think that it's only in the summer that Albufeira is fantastic! Throughout the year the cold is something that rarely appears, and the temperatures do not have drastic drops in the winter months.
What Is Your Travel Style?
Top Attractions in Albufeira
Top 10 things to do in Albufeira
1 - Benagil Caves
If you are in Albufeira and want to visit Benagil's impressive caves, don't worry. There are several tours from Albufeira, you only have to choose if you want to go by boat, kayak or Stand Up Paddle!
2 - Stand Up Paddle
Do you remember us telling how can you get to the famous Benagil caves? We do not think of a better way than by SUP. Imagine yourself standing in the middle of the sea, gently paddling through the crystal clear water!
3 - São Rafael Beach
Albufeira's strong point: its beaches. The one in São Rafael is one of the most beautiful, and if we could only choose one, this was the one we would recommend to you. Enjoy this and many other beaches!
4 - Rua Da Oura
If you like nights out, this is the right place for you! Rua da oura is a long street full of restaurants, bars and clubs that is rocking all night long.
5 - Zoomarine
Relaxing slides, ferris wheel, faster and more violent attractions, and several animal shows like the one with the impressive dolphins. All of this in one park. There is no better way to spend an afternoon!
6 - Safari
Discover the depths of the Algarve with a 4x4 Jeep tour, learn about its interior, and enjoy delicious traditional gastronomic tastings and incredible landscapes.
7 - Salgados Lagoon
A walk that is pleasant throughout the year. You can see the salgados lagoon through a long walkway that crosses it and observe several species living free in their natural habitat.
8 - Horse Ride
Enjoy nature with a horse ride through the dunes, along the beach next to the water (in winter) or through the countryside. Get to know the Algarve better with a smooth and majestic walk.
9 - Arborism
Venture yourself into the trees and complete various challenges. If you are brave, choose the last of the 3 levels available - curious, adventurous and fearless! In the park you can also play Paintball!
10 - Paderne Castle
For history and nature lovers. Although a little damaged since the 1755 earthquake, it is a historic visit to make to one of the 7 castles that are represented on the flag of Portugal.
Frequently Asked Questions
Are there any beaches near the center of Albufeira?
Yes, 2 minutes from the city center it has a long coastline of beaches to which you can go either on foot or by any type of transport
Can I go to Benagil's caves on foot?
No. The only way to access Benagil's caves is through the sea. To get there you can go by boat, kayak or Stand Up Paddle. There are several tours that promote a visit to the caves.
Is it safe to walk around on Oura street at night with children?
Yes, but with some cautions. Rua da oura is an entire street full of bars and in the summer it is full of people, which can cause some confusion at times. But along the street, there are several security forces ready to intervene if anything unusual happen.
How to get from Faro airport to Albufeira?
There are several ways to get from Faro to Albufeira. You have at your disposal several and frequent public transport such as bus and train. There are even buses with a direct connection to the airport. You can also choose to take a taxi or, a more viable option, a transfer.
Which Shopping Center is closest to Albufeira?
In Albufeira there is a Shopping Center, Albufeira Shopping, located in the city center, with some shops and a large supermarket. Then there is the Algarve Shopping, in Guia, which is bigger and therefore more complete.
More to Explore in Algarve