Showing 1-
8
from 12 tours
Coimbra: Tours & Experiences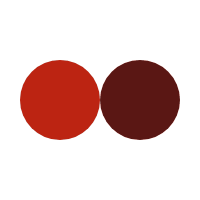 Have you ever been to Coimbra?
Described as the most historical city in the region, Coimbra hosts some of the most venerated customs and monuments in the district. Several years after Roman occupation and medieval domination, the remains of the early years of Coimbra are scattered throughout the district and can be seen in the coastal town of Figueira da Foz, in the imposing 9th century castle of Montemor-o-Velho and in the old ruins of Conímbriga.
What Is Your Travel Style?
Top Attractions in Coimbra
Best Things To Do in Coimbra
1 - University of Coimbra
Founded in 1290 by D. Dinis, the University of Coimbra is one of the oldest universities in the world. The Joanina library, the Tower of the University, the Chapel of São Miguel and the Capelo's Room are mandatory stops.
2 - New Cathedral of Coimbra
The New Cathedral of Coimbra is a baroque style Temple, constructed in 1698 and it is the head of the Diocese of Coimbra. Its inside is filled with golden altars, a beautiful church.
3 - Old Cathedral of Coimbra
The Sé Velha is the old cathedral of the city, planned in the XII century. The central gate has islamic influences and the lateral gate has an elegant renaissance style. You can also visit the church's interior and the gothic cloister of 1218.
4 - Roman Ruins of Conímbriga
Populated since the prehistoric period, Conímbriga was occupied by the roman troops in 139 a.C. being the capital of the Lusitanian country. After the barbaric invasions, a lot of the population on the town moved and made what today we call Coimbra.
5 - Santa Cruz's Monastery
Church that calls attention by its architecture: gothic style and an entrance that reminds of the "fados de Coimbra", charcterized by the "morena" stones. Dom Afonso Henriques, the first king of Portugal, is buried here.
6 - Penedo da Saudade
Penedo da Saudade is a park and viewpoint in Coimbra, constructed in 1849, from where you have a great view of the oriental Coimbra and the Rouxo and Lousã mountains. Here you can find a lot of commemorative plaques of events linked to the academic life, also some poetry of some students.
7 - Botanical Garden of Coimbra
Planned by Marquês de Pombal to help studies in Biology and Botany, the Botanical Garden is a place with a natural beauty and one of the main places of the city of Coimbra.
More to Explore in Central Portugal