São Miguel Island
Going to visit São Miguel island? Discover the best things to do on your trip to the Azores archipelago. Top tours, travel tips and verified reviews!
Showing 1-
8
from 68 tours
São Miguel Island: Tours & Experiences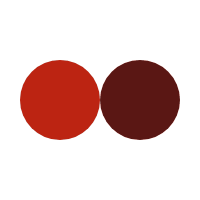 Have you ever been to São Miguel Island?
The largest island in the entire archipelago, the island of São Miguel has some of the most spectacular landscapes of the Azores. Inside the island are the crater lakes of Sete Cidades, one green and the other blue, also Lagoa do Fogo and waterfalls, mandatory stops for any traveler in the area. In addition, its capital Ponta Delgada offers quality urban tourism, and is the starting point of your trip. Enjoy the belvederes, thermal gardens and fall in love with the natural beauty of the island of São Miguel.
What Is Your Travel Style?
Top Attractions in São Miguel Island
Best Things To Do in São Miguel Island
1 - Guided tour of the Sete Cidades and Lagoa de Fogo
Located on the island of São Miguel, the Sete Cidades Lagoon is the largest fresh water lake in the Azores Archipelago, with a length of 4.2 km2 and a depth of 33 meters. Declared one of the 7 Natural Wonders of Portugal, in the category of Non-Marine Aquatic Areas, it is composed of two lagoons - Lagoa Verde and Lagoa Azul - linked together and surrounded by a breathtaking scenery.
2 - Half day big truck Lagoa do Fogo
Located on the beautiful and verdant São Miguel Island, in the enchanting Azores Archipelago, Lagoa do Fogo is the second largest Lagoon of the Island of São Miguel, and also the highest, classified since 1974 as a Natural Reserve, such as its natural value and landscaping Occupying about 1360 hectares, in the caldera of a dormant volcano that will have formed about 15,000 years ago, giving shape to the great volcanic massif of the Serra de Agua de Pau, Lagoa do Fogo enchants by its natural beauty and phenomenal dimension, arriving at reach 30 meters deep.
More to Explore in Azores Archipelago