Showing 1-
8
from 10 tours
Vatican City: Tours & Experiences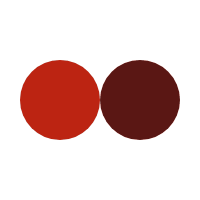 Have you ever been to Vatican City?
Officially Vatican City State or State of Vatican City, this small area surrounded by walls within the city of Rome, Italy, is the smallest state in the world and home to the Roman Catholic Church and it's pope, pope Francis.The most popular areas open to tourists are the St. Peter's basilica and the Vatican Museums, a treasure for art lovers with names as Michelangelo, Raphael, Caravaggio, Leonardo da Vinci, Carlo Maderno and Gian Lorenzo Bernini. The highlight of religious catholic tourism in the world, if the dates are right, you may even see the pope!
What Is Your Travel Style?
Top Attractions in Vatican City
Best Things To Do in Vatican City
1 - St. Peter's Basilica
The Papal Basilica of St. Peter in the Vatican is an Italian Renaissance church in Vatican City, the papal enclave within the city of Rome. Designed principally by Donato Bramante, Michelangelo, Carlo Maderno and Gian Lorenzo Bernini, St. Peter's is the most renowned work of Renaissance architecture and the largest church in the world.
2 - St. Peter's Square
St. Peter's Square is a large plaza located directly in front of St. Peter's Basilica in the Vatican City, the papal enclave inside Rome. Both the square and the basilica are named after Saint Peter, an apostle of Jesus and the first Catholic Pope.
3 - Sistine Chapel
The Sistine Chapel is a chapel in the Apostolic Palace, the official residence of the Pope, in Vatican City. Originally known as the Cappella Magna, the chapel takes its name from Pope Sixtus IV, who restored it between 1477 and 1480.
4 - The Vatican Museums
The Vatican Museums are Christian and art museums located within the city boundaries of the Vatican City. They display works from the immense collection amassed by Popes throughout the centuries including some of the most renowned classical sculptures and most important masterpieces of Renaissance art.
More to Explore in Europe