Italy
Going to visit Italy for the holidays? Discover the best things to do during your trip. Top tours, travel tips and verified reviews!
Showing 1-
8
from 176 tours
Italy: Tours & Experiences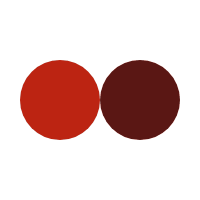 Have you ever been to Italy?
One of the most charming countries in Europe and the world, Italy is known for its rich culture, lively history and surreal landscapes. It is one of the classic destinations of the travelers, and its monuments effervesce in any time of the year, full of tourists. On the one hand, it is not one of the most reserved countries but it is one of the most prepared to receive tourists. A trip to Italy is an experience that transforms the life of anyone, whether by food, the arts or by the Italian people. It will be one of the best trips of your life.
What Is Your Travel Style?
Best Things To Do in Italy
1 - Rome
Rome, the spectacular capital of Italy, is a mandatory destination for anyone traveling to Italy. It abounds in fine museums, fountains and millennial ruins, and everyone who walks in its beautiful streets breathes history and art. Go to Rome.
2 - Florence
Florence, the spectacular capital of the Tuscany region, is located on the northwest coast of Italy. It is a stunning medieval city divided in two parts by the river Arno, where it cuts the beautiful Ponte Vecchio.
3 - Venice
The legendary and romantic Venice, is situated in northern Italy and attracts thousands of tourists every day. Its streets are divided into canals, and it's a local routine to get around boats for centuries. It is a destination that everyone should visit in life.
4 - Vatican City
Officially Vatican City State or State of Vatican City, this small area surrounded by walls within the city of Rome, Italy, is the smallest state in the world and home to the Roman Catholic Church and it's pope, pope Francis.
5 - Pisa
Pisa is a legendary city and one of the most famous in the region of Italy. Tourists often stop in Pisa towards Florence, but it is a fantastic city to keep and offers far more sites than just the legendary Leaning Tower.
6 - Siena
Siena was a proud, wealthy and warlike independent city-state during the Middle Ages, until its final defeat by Florence. The medieval art of Siena (painting, sculpture, architecture, etc.) is unique and of great historical importance.
7 - Lucca
Lucca is one of the most loved cities in all of Tuscany, a stop that you really can not miss in the region. The city is located on a plain at the foot of the Apuan Alps and most attractions today show its ancient history.
More to Explore in Europe