Croatia
Going to visit Croatia? Discover the best things to do during your holidays. Top tours, travel tips and verified reviews!
Showing 1-
8
from 109 tours
Croatia: Tours & Experiences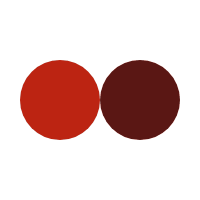 Have you ever been to Croatia?
Off the common route to Europe for too long, Croatia is in full force in today's tourism. This Eastern European country has the most stunning cities, beautiful beaches, the harmonious encounter of the ancient and the modern. Below you will find 10 wonderful cities that every self-respecting traveler should visit! Whether for a family holiday, relaxing in a five star resort or extreme adventures in nature, you find yourself in Croatia. The country has a rich culture, a typical delicious cuisine and its people are very welcoming. Croatia is the destination of the moment.
What Is Your Travel Style?
Top Attractions in Croatia
Best Things To Do in Croatia
1 - Zagreb
The capital and largest city of Croatia, Zagreb has culture, arts, music, architecture, gastronomy and all other things that make a quality capital. Entrepreneurs and tourists can be summed up in a single phrase: a great city that has managed to stay romantic and safe.
2 - Dubrovnik
Located in the southern area of the Adriatic Sea, Dubrovnik is famous for its wonderful coastline. "The Pearl of the Adriatic," is truly a stunning city with an incredible Old Town that became a UNESCO World Heritage Site in 1979. This place is a must see at least once in a lifetime by all.
3 - Split
Croatia's second largest city, Split is the most important city in the Dalmatian region and one of the best destinations to visit. Split is a very lively city, with its streets in harmony with the old and the modern, and a lush view of another world.
4 - Hvar
The island of Hvar is one of the most incredible destinations for summer in the Adriatic Sea. The port city attracts have attracted thousands of tourists to Croatia every year to take advantage of its incredible beaches in resorts or villas.
5 - Rovinj
Situated on the west coast of Istria, Rovinj is one of the most beautiful towns of Croatia. The old town is built on the island, which was only connected with the mainland in the 18th century. Rovinj is very picturesque town and is a must see in your visit to Croatia.
6 - Omiš
Omiš in Croatia is a small Central Dalmatian town and harbour located between Split and Makarska, situated in the mouth of the Cetina river, surrounded with massive gorges. From its past with pirates until today, Omiš is a place of adventures.
7 - Zadvarje
In Croatia, far from the coast and the Italian influences on architecture and culture, in Zadvarje you can get to know the true Croatia of the Balkans. Surrounded by all sides by nature, Zadvarje attracts many sportsmen and onlookers.
8 - Sinj
Located in the south of Croatia, near Split, is the municipality of Sinj. Sinj is blessed with a in the paradise of water, fields and stone, that attracts many fans of extreme sports in the nature. 
9 - Podstrana
Podstrana is a municipality in the Split-Dalmatia County, located approximately 10 kilometres south from Split. Along the coast, there is several kilometres long sequence of white gravel beaches, with lots of shade and many beach bars that are situated along nice promenade.
10 - Zadar
Zadar, an ancient city with historical and cultural heritage worth seeing, is located in the southern part of Croatia. In Zadar you can find a perfect combination of tourist attractions and relaxing vacation. It is the cosmopolitan Croatia that needs to be visited.
More to Explore in Croatia
More to Explore in Europe