Spain
Going to visit Spain? Discover the best things to do on your trip. Top tours, travel tips and verified reviews!
Showing 1-
8
from 362 tours
Spain: Tours & Experiences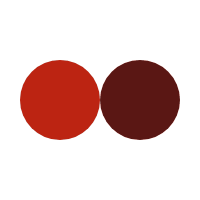 Have you ever been to Spain?
Spanning almost the entire Iberian peninsula, Spain is a European country subdivided into 17 autonomous regions with the most diverse cultures, customs and geographies. From Madrid to Ibiza, Spain enchants all travelers, with true Latin charm and warmth. A land of much dance, typical foods (tapas) and art, contemporary and old. The pleasant climate of Spain makes it a year-round holiday destination, with summer attractions in coastal towns and even skiing in the snowy mountains. The Spanish cities are filled with incredible monuments, with samples of Gothic, surrealist, religious, Moorish architecture, among many others. Those who know Spain fall in love. Do not waste time and schedule your trip with us!
What Is Your Travel Style?
Best Things To Do in Spain
1 - Madrid
Madrid, Spain's central capital, is a city of elegant boulevards and expansive, manicured parks such as the Buen Retiro. It's renowned for its rich repositories of European art, including the Prado Museum's works by Goya, Velázquez and other Spanish masters.
2 - Barcelona
The largest city in Spain, Barcelona is an European capital of art, with architectural works ranging from Roman to Modernists. Barcelona is the capital of the region of Catalonia and is one of the best prepared cities for tourism, activity that they do wonderfully. It is a lively city, in every corner there is art, entertainment, music, passion, the delicious tapas, and will make you fall in love, (in case you haven't yet) with Spain.
3 - Seville
Capital of the region of Andalusia and located in southern Spain, the city of Seville is one of the best holiday destinations for those seeking the Spanish essence. Seville is full of monuments and spectacular places to visit.
4 - Canary Islands - Tenerife
Tenerife is the largest of Spain's Canary Islands, off West Africa. It's dominated by Mt. Teide, a dormant volcano that is Spain's tallest peak. Tenerife may be best known for its Carnaval de Santa Cruz, a huge pre-Lent festival with parades, music, dancing and colorful costumes. The island has many beaches (with sands from yellow to black) and resort areas, including Los Cristianos and Playa de las Américas.
5 - Ibiza
Ibiza is an island of the archipelago and autonomous community of the Balearic Islands, property of Spain. To the east of the continent, the island is a well-known as the paradise of nightlife and parties, having been fate of many celebrities in recent years. Among the most famous clubs are Pacha, Space, El Divino, Amnesia, among others. There are also several electronic music festivals throughout the year that attract many enthusiasts.
6 - Cádiz
Founded 3,000 years ago by the Phoenicians, Cádiz is the oldest city in Western Europe. The different peoples who settled here left an important cultural imprint, whose influence still remains in the character of the city's people.
7 - Granada
Granada is a city in southern Spain's Andalusia region, in the foothills of the Sierra Nevada mountains. It's known for grand examples of medieval architecture dating to the Moorish occupation, especially the Alhambra. This sprawling hilltop fortress complex encompasses royal palaces, serene patios, and reflecting pools from the Nasrid dynasty, as well as the fountains and orchards of the Generalife gardens.
8 - Santiago de Compostela
Santiago de Compostela is the capital of northwest Spain's Galicia region. It's known as the culmination of the Camino de Santiago pilgrimage route, and the alleged burial site of the Biblical apostle St. James.
9 - Toledo
Toledo is one of the Spanish cities with the greatest wealth of monuments. Known as the "city of the three cultures", because Christians, Arabs and Jews lived together there for centuries, behind its walls Toledo preserves an artistic and cultural legacy in the form of churches, palaces, fortresses, mosques and synagogues.
10 - Córdoba
Córdoba is a city in the southern Spanish region of Andalusia, and the capital of the province of Córdoba. It was an important Roman city and a major Islamic center in the Middle Ages.
More to Explore in Europe