Lisbon Region
Going to visit the Lisbon region? Discover the best things to do on your trip to Portugal. Top tours, travel tips and verified reviews!
Showing 1-
8
from 457 tours
Lisbon Region: Tours & Experiences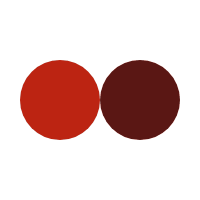 Have you ever been to Lisbon Region?
On the right bank of the broad Tagus river estuary, the capital of Portugal graciously reclines over rolling hills. This is a spectacular geographical location and does much to explain the cosmopolitan history of the city. Its exceptional natural light, which has long inspired writers, photographs and filmmakers, the brightly coloured buildings straddling the slopes, the striking ochre of the roofs, the tiling on so many facades and the narrow twisting alleys of the medieval districts bestow Lisbon with the peculiar atmosphere of a city perched somewhere between the European north and the Mediterranean south.
What Is Your Travel Style?
Top Attractions in Lisbon Region
Best Things To Do in Lisbon Region
1 - Lisbon
The capital of Portugal, Lisbon has experienced a renaissance in recent years, with a contemporary culture that is alive and thriving and making its mark in today's Europe. Perched on the edge of the Atlantic Ocean, Lisbon is one of the rare Western European cities that faces the ocean and uses water as an element that defines the city. Lisbon enchants travelers with its white-bleached limestone buildings, intimate alleyways, and an easy-going charm that makes it a popular year-round destination.
2 - Cascais
Renowned for its glorious stretch of white, sandy beach, myriad of shopping opportunities and cosmopolitan vibrancy, the former fishing village of Cascais has reinvented itself into a refined seaside resort and one of Lisbon's most sophisticated destinations. Snuggled between the sun-dappled shores of the Cascais bay and Sintra's dramatic mountain range, this stylish coastal town is situated just a few miles from the mouth of the Tagus estuary and captures the attention of visitors year-round with its delightful maritime feel and contemporary charm.
3 - Sintra
Only 28km away from Lisbon, Sintra is primarily known because of the Pena Palace (Palácio de Pena), built in the 19th century in an eclectic style by the Portuguese king-consort Dom Fernando II. Close by, the Castelo dos Mouros (Moorish Castle) is also an important landmark and a popular tourist destination. The town of Sintra itself boasts the medieval Sintra National Palace and several 19th century estates. Sintra and its surrounding mountains (Serra de Sintra) are classified as a UNESCO World Heritage Site. It is a popular destination for day-trippers, and can be easily explored while staying in Lisbon.
4 - Costa da Caparica
Lively and modern resort town adored by the Portuguese, Costa da Caparica has a simply stunning coastline, and is famed for its vast sandy beach, powerful surfing seas and wonderful natural scenery combined with quality infrastructure, all of which is less than 20-minute drive from central Lisbon.
More to Explore in Lisbon Region
More to Explore in Portugal